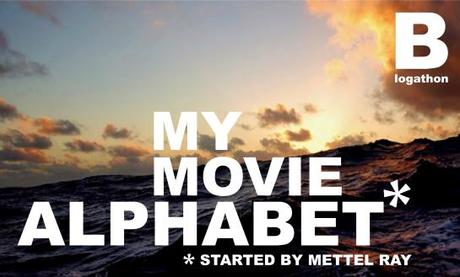 Stumbled across Mettel Ray Movie Blog and spotted a fantastic blogathon and thought I would get involved. Fantastic idea of coming up with your movie alphabet making it consist of movies, directors, actors and actresses who's lives revolve around movies.
The way I decided to approach picking my alphabet was to put down the first 5 movie related things that came to mind for the certain letter! Well most of the time 5 . . . That was actually harder than I thought!
# – 3 Men and a Little Lady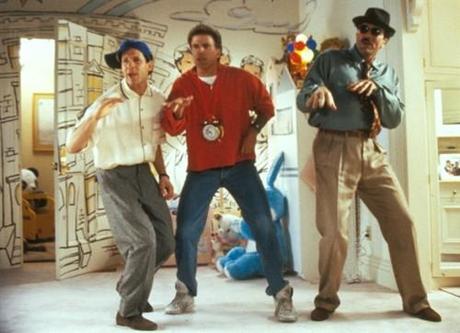 Loved this film as a kid and still love it now, for different reasons. I guess that's one of the brilliant things about films. As you grow older you can understand different things.
Other: 10 Things I Hate About You, (500) Days of Summer,
A – An Affair to Remember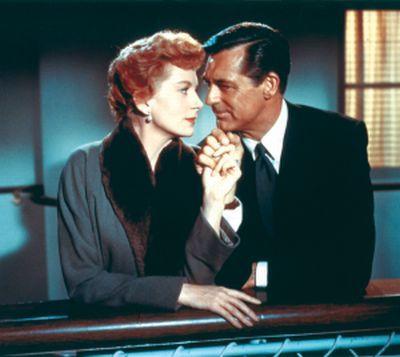 I don't even remember how I ended up first seeing this film, but I instantly loved it and it became one of my all time favorites. It just shows that less is more and old Hollywood had it spot on!
Others: Aladdin, As Good As It Gets, American President, American Beauty
B – Billy Elliot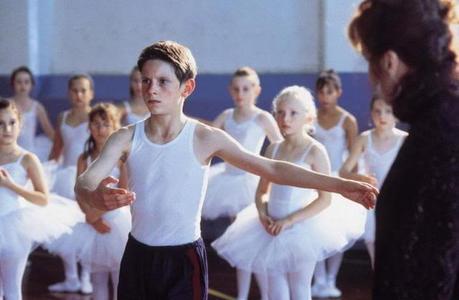 I have always held this film very close to my heart with it being set in the North East of England and that is where I am from and live. I think it's an inspirational story showing that it doesn't matter what gender you are you must follow your dreams and fulfill the talent you have.
Others: Batman, Brad Pitt, Bridges of Madison County
C – Catherine Zeta Jones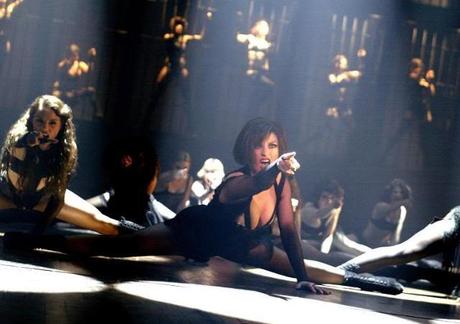 I guess I combined two "C"s together with the picture Catherine Zeta Jones in Chicago! This was such a tough letter to actually pick which would be the first choice. But I really have been such a big fan of CZJ for many many years now.
Others: Chicago, Casablanca, Christopher Nolan, Clint Eastwood
D – Daniel Craig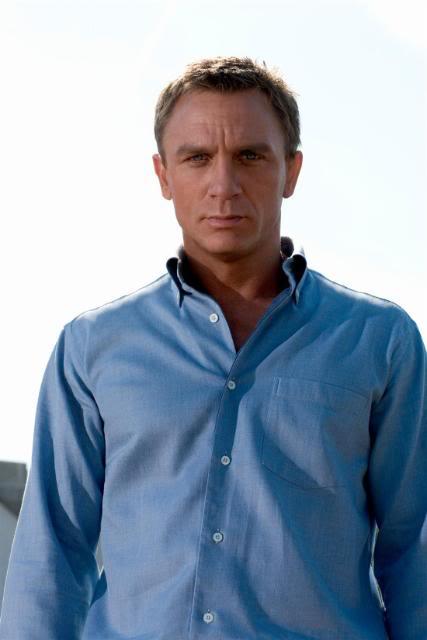 Craig . . . Daniel Craig . . . He just had to take the letter D! He has been my number 1 actor since Casino Royale! I really do think he's such a good actor and possibly doesn't get enough credit for the different roles he has taken on.
Others: Darren Afonkosky, Dirty Dancing, Dark Knight(the),
E – Ewan McGregor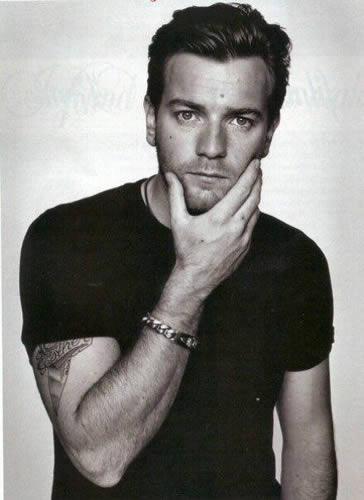 An actor who isn't afraid to take on a risky or different role, he's done it all. I enjoy seeing what he's going to come up with next!
Other: E.T, Enchanted
F – Father of the Bride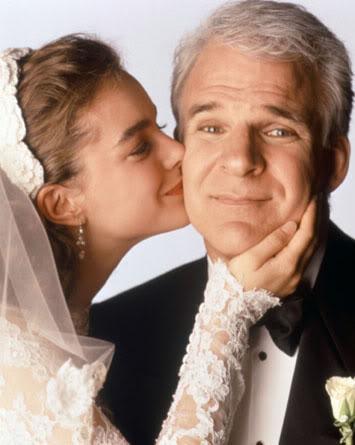 Probably looks like a surprise choice but I have always loved this film from when I was very young and still very much enjoy watching it now. I guess Steve Martin in this is what I would expect my dad to be like if I got married.
Others: Field of Dreams, Forrest Gump, Full Monty (the)
G – Gone with the Wind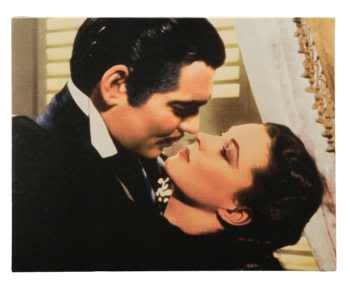 Frankly my dear, I do give a damn. Let's face it this is one of the most well-known films and I couldn't resist in including it in my alphabet. It's so ahead of its time and quite amazing how parts of the story can still be relevant today.
Others: George Clooney, Gladiator, Good Will Hunting
H – Heath Ledger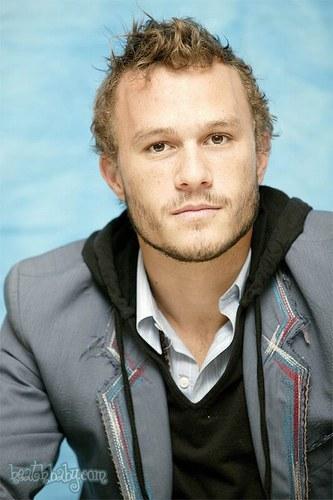 Possibly the obvious choice but let's face it this guy was such an incredible talent and well missed. His performance as the Joker is unreal and well deserved the Oscar. He could adapt to every role, I love you baby in 10 Things I Hate About You <3
Others: Harry Potter, Hilary Swank,  Home Alone,
I – In Bruges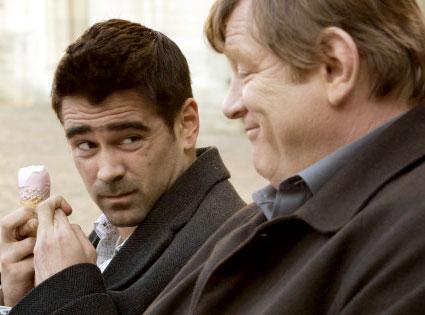 One of the most surprising films for comedy value, yet heart and story. I am such a fan of this film and always recommend it (as long as your not easily offended of course).
Other: Inception, It's Complicated
J – Julia Roberts/Jack Nicholson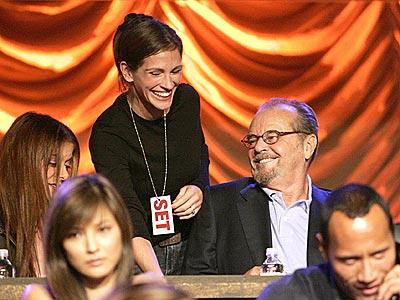 Ok I know I have totally cheated on the letter J but my favorite actress and actor both start with a J . . . I couldn't bring myself to choose and leave either of them out. So they are both in!!!
Other: Jim Carrey, Juno
K – Kate Winslet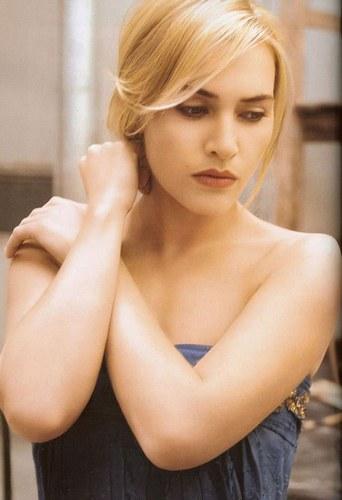 I don't think I've seen a performance from Kate which I haven't enjoyed. She seems to really be able to move me with her many different performances.
L – Lord of the Rings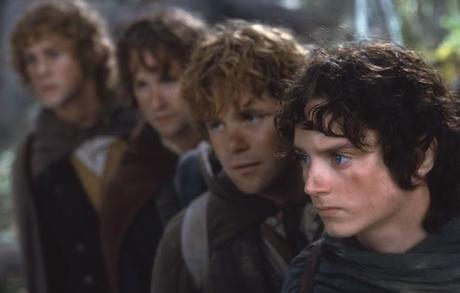 If you have read my blog before you are sure to know my love for Lord of the Rings runs very deep and this is the film I have to thank for really getting into films . . . Hopefully that makes sense!
Others: Love Actually, Leonardo DiCaprio
M – Million Dollar Baby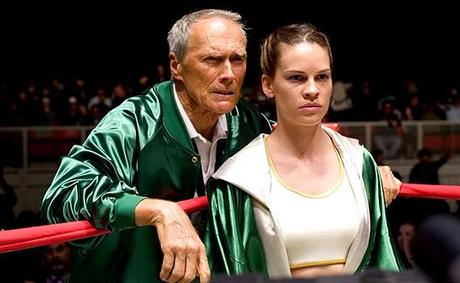 My all time favorite film . . . Do I really need to say much more than that?
Others: Michael Douglas, Moulin Rouge, Mae West, Marilyn Monroe
N –  Notting Hill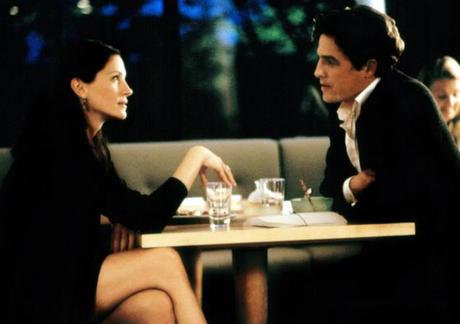 A film I was not sure about the first time I saw it (maybe I was too young) but how I have grown to totally love it over the years. That's without being a fan of Hugh Grant as well!
Other: Nicole Kidman,
O – Orlando Bloom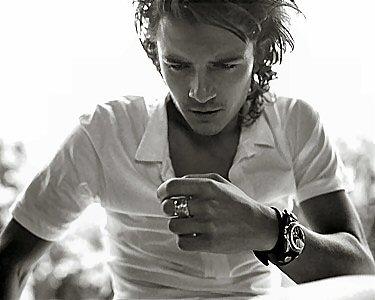 Yes with my Lord of the Rings obsession came an obsession with Orlando Bloom! I was the right age for that, I still have a soft spot for him now . . . Not like he's in many films though!
P – Pretty Woman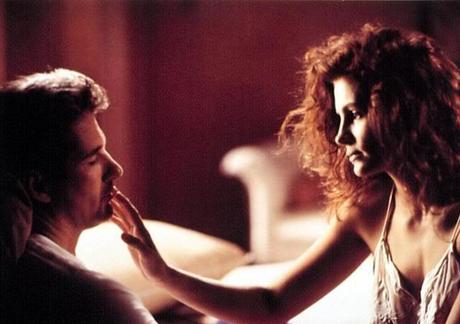 Who would have thought that a film about a prostitute could be so loved? I will admit that it is corny and cheesy at times but that's something I love about it. If you haven't seen this film its a big mistake, big, huge!
Others: Pirates of the Caribbean, Pulp Fiction,
Q – Queen (the)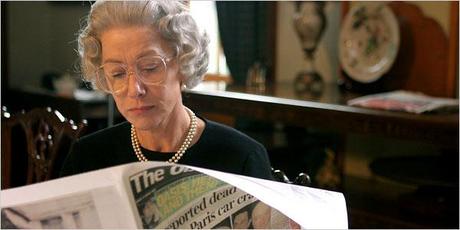 The only Q I could come up with . . . But it's a pretty decent one to have in the alphabet list. A rather groundbreaking film with it being about the current monarch and quite a touchy subject area with what happened after the death of Princess Diana. Was enough to bag Helen Mirren an Oscar!
R – Robin Hood: Prince of Thieves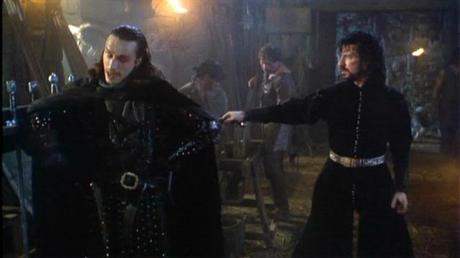 Another film I loved as a child . . . scene above cutting heart out with a spoon and cancel Christmas? Alan Rickman is just incredible in this film. I don't care what anyone says about Kevin Costner's accent!
Other: Robin Williams, Richard Gere, Rocky, Rocky Horror Picture Show
S – Snatch
"Do you like dags" . . . Probably the most well known quote from this film, but let's face it, it is a very funny black comedy. Again if you don't like swearing you should stay well clear of this one!
Other: Shall We Dance?, Steel Magnolias, Splendor in the Grass
T -Toy Story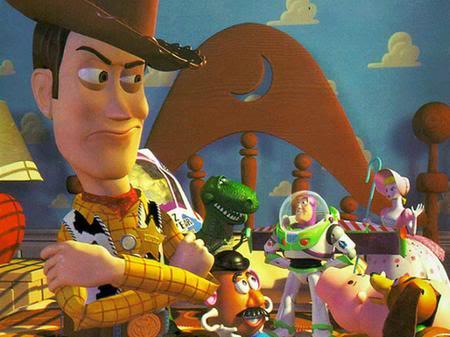 How can you not love Woody, Buzz and the whole gang. Let's face it when this film came out I wished my toys would come alive . . . Yes that sounds sad now but it was groundbreaking this film!
Others: Tom Hanks, Titanic, Terms of Endearment
U – Unforgiven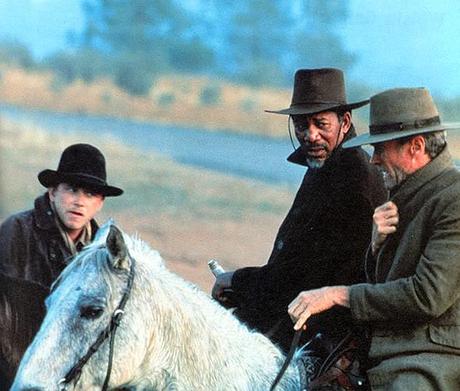 I haven't seen too many Westerns, but was so pleased when I eventually watched Unforgiven. It really does have everything in this film!
Others: Up in the Air, Up, Unfaithful
V – Viggo Mortensen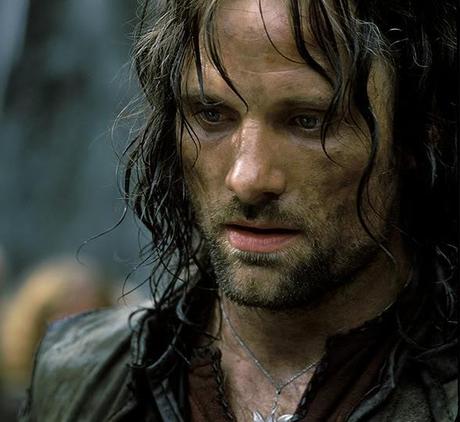 My love for Aragon grew to love for Viggo and really getting into his very mixed career with some very strange and daring roles.
Other: Viven Leigh
W – Walk the Line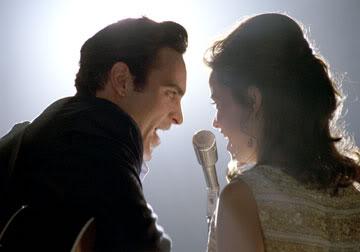 Because your mine . . . I walk the line. This film really got me into Johnny Cash's music, a brilliant story to go with it in the film as well. Even more so when you know that Cash was happy with Phoenix playing himself.
Other: What Women Want, Wrestler,
X – X Men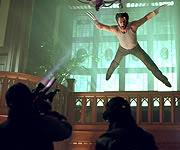 Only thing I could come up with for X . . . But let's face it a pretty good choice as X-Men is a very good comic book adaptation to the big screen!
Y – You've Got Mail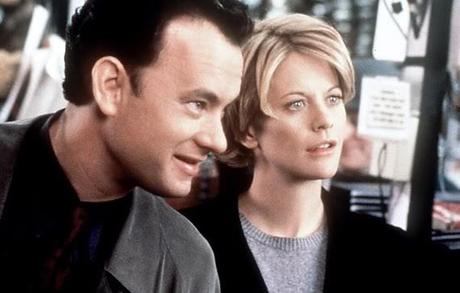 I have always preferred this film to Sleepless in Seattle, maybe the whole start of the internet and online chatting phenomenon that we now have as everyday life?
Other: Yes Man
Z – Zorro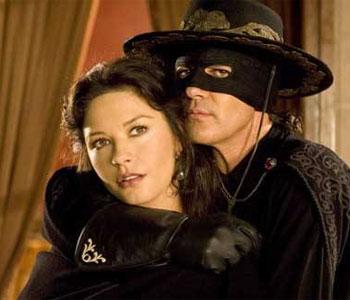 I have cheated a little bit to make this just as a Z . . . but it had to be done who doesn't love Zorro??
Other: Zac Efron,