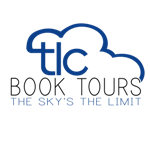 So, like most bloggers we get quite a few emails each day inviting us to join blog tours, and when Amanda saw this book being offered, she immediately knew I would be interested. As most  of you know, I love reading other books by Jennifer L. Armentrout ( click here to check out the other reviews) and Wait For Me was no exception. This tour is being hosted by TLC Blog Tours, you can view the tour schedule here. Heres a little synopsis for you before we get to my review: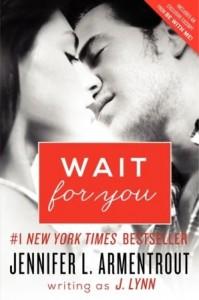 Some things are worth waiting for…

Traveling thousands of miles from home to enter college is the only way nineteen-year-old Avery Morgansten can escape what happened at the Halloween party five years ago—an event that forever changed her life. All she needs to do is make it to her classes on time, make sure the bracelet on her left wrist stays in place, not draw any attention to herself, and maybe—please God—make a few friends, because surely that would be a nice change of pace. The one thing she didn't need and never planned on was capturing the attention of the one guy who could shatter the precarious future she's building for herself.

Some things are worth experiencing…

Cameron Hamilton is six feet and three inches of swoon-worthy hotness, complete with a pair of striking blue eyes and a remarkable ability to make her want things she believed were irrevocably stolen from her. She knows she needs to stay away from him, but Cam is freaking everywhere, with his charm, his witty banter, and that damn dimple that's just so… so lickable. Getting involved with him is dangerous, but when ignoring the simmering tension that sparks whenever they are around each other becomes impossible, he brings out a side of her she never knew existed.

Some things should never be kept quiet…

But when Avery starts receiving threatening emails and phone calls forcing her to face a past she wants silenced, she's has no other choice but to acknowledge that someone is refusing to allow her to let go of that night when everything changed. When the devastating truth comes out, will she resurface this time with one less scar? And can Cam be there to help her or will he be dragged down with her?

And some things are worth fighting for…
Oooh where do I begin? First off, if you're wondering, YES- the talented writing we have come to expect out of Armentrout is evident in Wait For Me. The characters have dimension, and the issues, the love, the angst… its all incredibly tangible.
Im sure its clear that Avery is not your run of the mill college girl looking for a good time with some education on the side. She has some serious issues and heavy baggage that prevent her from trusting Cam. She went to college to run away from her troubles and doesn't feel comfortable rehashing whats gone on in her life to cause her distant personality. I enjoyed how her story unfolds, everything isn't dumped on us in the beginning, so my relationship to her as a character came together more organically. I grew to like her, cheer for her triumphs, cry for her pain, and sometimes want to smack her for her bad choices. Her relationship with Cam really causes her to see what she made of & find out if she measures up.  It won't take you long to realize from the description that he is basically the big man on campus. Cam is an extraordinary example of some serious freaking patience. While I know many awesome guys and would never bash males as a whole, I don't know many people( male or female)  who would put up with so much. She is SO resistant to his charms. His softer side, in the way he deals with Avery makes him more human… he isn't just some alpha figure of godly proportions. Their relationship also becomes a testament to his ability to fight for what he wants and see how his past has shaped him.
I have to recommend this book!! I didn't put it down, read right on through the night to finish it and then read it a second time just for good measure. Wait For You is now available in paperback format as well as digital. GO BUY THIS BOOK!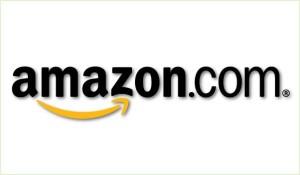 Author Bio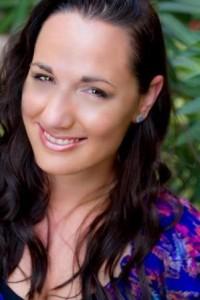 All the rumors you heard about her state aren't true.
Well, mostly. When she's not hard at work writing, she spends her time, reading, working out, watching zombie movies, and pretending to write.
She is the author of the Covenant Series (Spencer Hill Press), the Lux Series (Entangled Teen), Don't Look Back (Disney/Hyperion) and a yet untitled novel (Disney/Hyperion), and new YA paranormal series with Harlequin Teen.
Jennifer also writes New Adult and Adult romance under the pen name J. Lynn. The Gamble Brothers Series (Tempting the Best Man/Tempting the Player) and Wait for You. Under her pen name, she is published with Entangled Brazen and HarperCollins. J. Lynn
Check out more from her by visiting her website, Facebook page, and Twitter account.
You May Also Enjoy:
Review: Onyx ( Lux #2) by Jennifer L. Armentrout
Video Review: Obsidian by Jennifer L. Armentrout
Review: Cursed by Jennifer L. Armentrout
Our First Year's 5 Most Popular Posts
Review: Easy by Tammara Webber
Review: "Beyond Parallel" by Matthew Turner
Video Review: "Just One Day" by Gayle Forman
Review: Oxford Whispers by Marion Croslydon