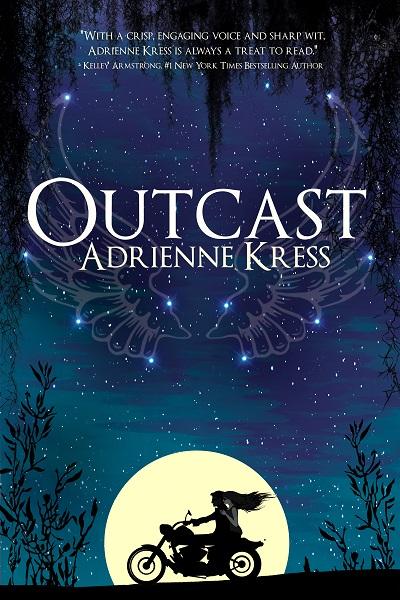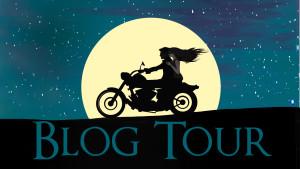 After Amanda gave Friday Society by Adrienne Kress a stellar review, I was so excited to jump on board with the Outcast blog tour!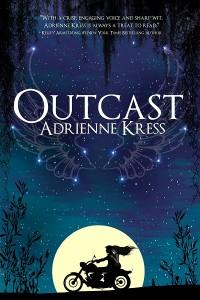 After six years of "angels" coming out of the sky and taking people from her town, 16-year-old Riley Carver has just about had it living with the constant fear. When one decides to terrorize her in her own backyard, it's the final straw. She takes her mother's shotgun and shoots the thing. So it's dead. Or … not? In place of the creature she shot, is a guy. A really hot guy. A really hot alive and breathing guy. Oh, and he's totally naked.

Not sure what to do, she drags his unconscious body to the tool shed and ties him up. After all, he's an angel and they have tricks. When he regains consciousness she's all set to interrogate him about why the angels come to her town, and how to get back her best friend (and almost boyfriend) Chris, who was taken the year before. But it turns out the naked guy in her shed is just as confused about everything as she is.

He thinks it's 1956.

Set in the deep south, OUTCAST is a story of love, trust, and coming of age. It's also a story about the supernatural, a girl with a strange sense of humor who's got wicked aim, a greaser from the 50's, and an army of misfits coming together for one purpose: To kick some serious angel ass.
What an adventure, such an original concept and exciting ride! I'm glad I had the opportunity to read this, because I was starting to think I was over the whole " angel" thing, and I was refreshed by this story. From the beginning, I had a feeling that my initial view on what was happening in this town was going to evolve as the story went.
All of the characters were so interesting, I enjoyed that even though the story is told from Rileys perspective, I had a connection with multiple characters.  Riley is this super spunky girl and wasn't  afraid to say what was on her mind. That might not seem like a big deal, but in a small town where everyone basically follows one leader, standing out is a huge risk.  Riley and Gabe have page turning relationship. Their friendship is really sweet, but there is this underlining romantic friction that makes it extra interesting.  There are a lot of aspects to this story, even parts that spooked me out.
The inner-dialogue is very young and adolescent, Kress does a great job of channeling a teen and her perspective throughout the story.  That aspect makes this a book that is perfect for the entire range of young adult, from young teens and beyond. I don't want to give away too much, but I would recommend this to all ages!
Click here for more information on Outcast
Purchase Outcast here!