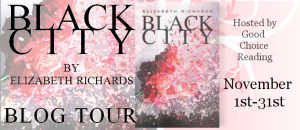 Today, we are posting a review for "Black City". We got to be apart of the blog tour, hosted by GoodChoiceReading! Check out all the stops for teasers, giveaways, and more reviews by clicking here!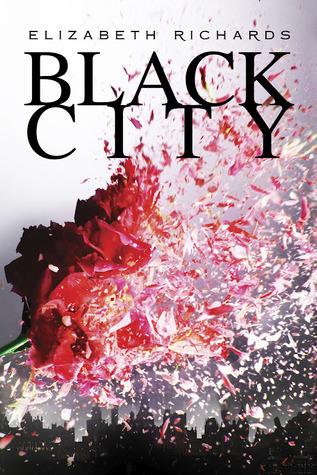 Excerpt from Goodreads:
A dark and tender post-apocalyptic love story set in the aftermath of a bloody war.

In a city where humans and Darklings are now separated by a high wall and tensions between the two races still simmer after a terrible war, sixteen-year-olds Ash Fisher, a half-blood Darkling, and Natalie Buchanan, a human and the daughter of the Emissary, meet and do the unthinkable—they fall in love. Bonded by a mysterious connection that causes Ash's long-dormant heart to beat, Ash and Natalie first deny and then struggle to fight their forbidden feelings for each other, knowing if they're caught, they'll be executed—but their feelings are too strong.

When Ash and Natalie then find themselves at the center of a deadly conspiracy that threatens to pull the humans and Darklings back into war, they must make hard choices that could result in both their deaths.
Review:
We were lucky enough to get  this book at SDCC. I  wanted to read it because it looked like a book right up my alley of interests. Black City has an almost dystopia feel, this is a world thats falling apart oh and there are Darklings( think of vampire like creatures). The romance is woven throughout the story, but there still was drama, thrills, and some very real feeling mysterious happenings. I truly loved this book and couldn't stop reading for the life of me.
I immediately liked Natalie Buchanan. She is in such a hard position because she is seeing the cracks in her entire faithful foundation toward her government. Once she has fallen for Ash, things start to spin out of control and I like her voice and strength she showed in the process.  Ash Fisher has a lot on his plate, and it isn't easy being caught in the middle of a race divide like he is. He isn't 100% Darking, nor human so he is trying to find a balance in his world. When his relationship with Natalie starts to grow it only complicates things more.
I don't want to spoil ANYTHING! Black City has some great twists, incredible chemistry, and the story demands to be read without break. I can't wait to hear what everyone else thinks of this book, because I am sure you will all be waiting for "Phoenix"( you might remember the gorgeous cover we revealed), the next "Black City" novel by Elizabeth Richards. "Black City" is being released on November 13. You can pre-order from Amazon by clicking here!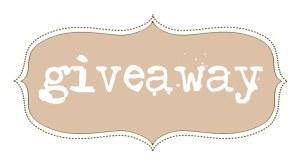 GoodChoiceReading has decided to do a giveaway ! They are offering TWO FINISHED copies of Black City and TWO pre-orders of PHOENIX. So there will be two winners. Those who keep up with the tour and comment as they go (once a day) can enter. Click HERE to enter the giveaway!