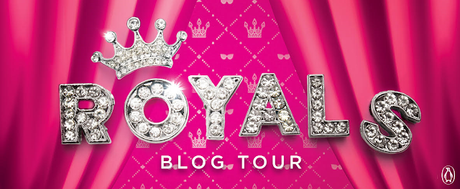 Bookish Delights is excited to be participating in the Penguin Random House Blog Tour for Royals by Rachel Hawkins! Check out the review below and feel free to visit the other stops on the tour as well!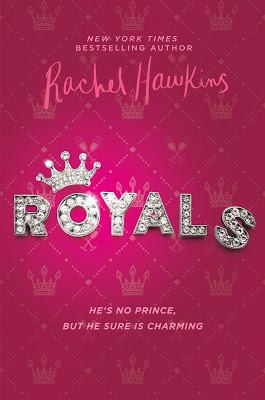 Book:
 Royals
Author:
 Rachel Hawkins
Publisher:
 G.P. Putnam's Sons Books For Young Readers
Publication Date:
 May 1, 2018
Genre:
 YA Contemporary/Romance
Format
: Hardcover
Pages:
 304
Source:
 I received an ARC from the publisher in exchange for an honest review.
ABOUT THE BOOK:
Meet Daisy Winters. She's an offbeat sixteen-year-old Floridian with mermaid-red hair; a part time job at a bootleg Walmart, and a perfect older sister who's nearly engaged to the Crown Prince of Scotland. Daisy has no desire to live in the spotlight, but relentless tabloid attention forces her join Ellie at the relative seclusion of the castle across the pond.
While the dashing young Miles has been appointed to teach Daisy the ropes of being regal, the prince's roguish younger brother kicks up scandal wherever he goes, and tries his best to take Daisy along for the ride. The crown--and the intriguing Miles--might be trying to make Daisy into a lady . . . but Daisy may just rewrite the

royal

rulebook to suit herself. 
ABOUT THE AUTHOR: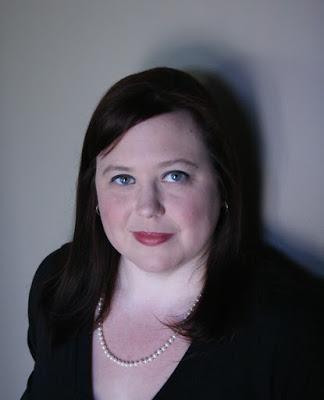 Rachel Hawkins is the author of Ruby and Olivia, Journey's End, the Rebel Belle series, and the New York Times bestselling Hex Hall series. Born in Virginia and raised in Alabama, Rachel taught high school English before becoming a full-time writer.


Connect with the author via social media:
TUMBLR | TWITTER | GOODREADS |WEBSITE |



REVIEW:


First of all, the timing of this book just couldn't be any better. What with the news of Kate just having her baby last month and Prince Harry and Angela Merkel preparing for a royal wedding, it's almost too perfect ;).


Anyways, the book centers around Daisy Winters, soon-to be the sister-in-law of the future king of Scotland. Unfortunately, due to a blog post detailing a mishap between a certain recent ex of hers, Daisy is forced to go to Scotland in the hopes that she slowly fades away from the attention of the tabloids. While over there, though, Daisy gets herself into the wrong crowd of royals. And instead of erasing her from the public view, this only increases her popularity with the royal watch publications.




One aspect of the book that I really liked was how it approached the idea of the public side of the royal family and how it doesn't always match up with reality. In the U.S., we're conditioned to believe that famous people live these perfect lives, but truthfully, they're just like us. They may have more money and recognition, but they still experience many of the same problems that we do. And boy, is the royal family in this book not perfect! There are so many complicated love triangles weaved into this book that by the end I actually started to lose track of who likes who. Not to mention all the other random royal misshapings that occur throughout the novel!




Something else that I really enjoyed was the humor in this book. Daisy was such an entertaining character! Especially in this one certain scene, when Miles and Daisy are arguing about fact-checking gossip: *


    "'Wasn't aware tabloids counted as "research,"' Miles says, folding his arms over his chest, and okay, yeah, definitely stuck up.


    I cross my own arms, mimicking his pose. 'They're actually all we're given to read in America,' I say. 'Tabloids for books, sad slices of cheese in plastic for lunch . . . It's truly a godforsaken place.'" 


And finally, just something that I would like to quickly address is the tiny issue of the setting. Historically speaking, Scotland hasn't had a monarchy in like serval hundred years. And yes, I understand why the author chose to set it in the UK (because they're one of the only countries that still has a monarchy) but still. I just think the book would've been much better had she created a new kingdom, like Genovia in the Princess Diaries. This would have added more plausibility and eliminated any possible technicalities that readers (especially natives) might have with the story.


Overall, though, I really enjoyed this book! It was pretty much everything I expected it to be (a cute YA contemporary romance) and I'm really excited that I'll have the chance to dive into this world again (maybe around 2019-2020?).




 *Quote taken from unfinished copy of the book


RATING: 4 STARS
BE SURE TO CHECK OUT THE REST OF THE BLOG TOUR STOPS FOR ROYALS!!!
BLOG TOUR SCHEDULE:
WEEK ONEApril 23 – Book Briefs – Review + Pinterest Board/StyleboardApril 24 – Ex Libris – Essentials for Your Royal Wedding PartyApril 25 –  Novel Novice – Top 5 Things to look For At A Wedding April 26 – Fiction Fare – Review April 27 – YA Book Nerd – Creative: Preparation for a Royal WeddingWEEK TWOApril 30 – I am a Reader - MoodboardMay 1 – The Clockwork Bibliophile – Review + Book FeatureMay 2 – PaperTrailYa - ReviewMay 3 – Adventures of a Book Junkie – Five Reasons To ReadMay 4 – Shell's Stories – Review WEEK THREEMay 7 – Books and Blends – Review May 8 – Isabellactivist – Bookstagram Post with Royal Recommendations (Books, Tv Shows, Movies)May 9 – The Blonde Bookworm – Review

May 10

– Bookish Delights – Review

May 11

– Xpresso Reads – Review