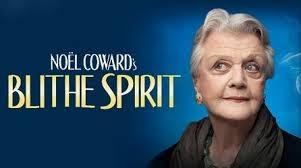 Cast
Edith – Patsy Ferran
Ruth – Janie Dee
Charles – Charles Edwards
Dr Bradman – Simon Jones
Mrs Bradman – Serena Evans
Madame Arcati – Angela Lansbury
Elvira – Jemima Rooper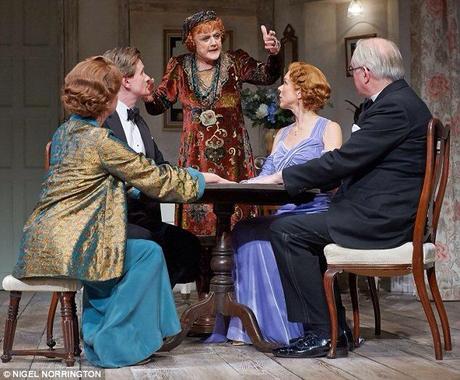 Blithe Spirit is a comic play by Noël Coward, which has been running at the Gielgud Theatre in London since 1st March and finishes on Saturday 7th June 2014. For a limited time only with the one and only Dame Angela Lansbury back in the West End after a 40 year absence and reviving her Tony Award winning role. I managed to get down to London to see the play yesterday afternoon and I am so pleased that I did. Not only to see Lansbury but the play was delightful and funny from start to finish. I do believe the first projected image onto the curtain mentions an improbable farce, I think that sums it up nicely.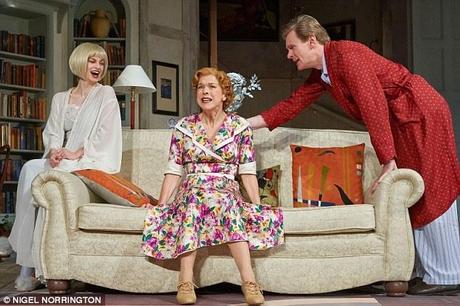 Charles and Ruth seem everything the married couple, a slight argument about Charles' first deceased wife Elvira sets things in motion when Madame Arcati is welcomed into the home along with family friends to see if they can contact anyone from another place. Any evening which is hilarious for quite a few reason. The first glimpse we get of Ms Lansbury on stage which was welcomed with a very warm happy applause, and how utterly wacky Madame Arcati is. The trance scene is something which will live in my memory for a long time, with Lansbury moving and dancing around the stage in hilarious fashion.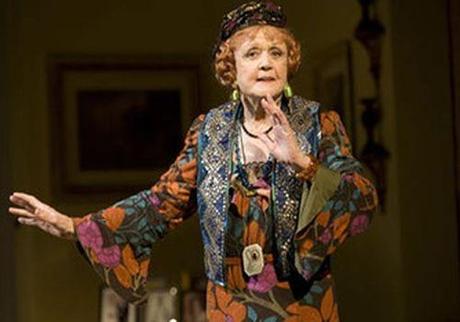 The play is very charming and has so many hidden little jokes, it really does come across as very very British. Not saying this is a bad thing at all, but honestly it is still so relatable in this day and age. I had not seen the play before or the film, and therefore did not know a whole lot about the story. It doesn't take long to pick it up and moves at a very good pace to follow. Different scenes are split up by the curtain coming down and explaining what the next scene is going to be about. This gives the audience a chance to catch their breath as it really does move at pace.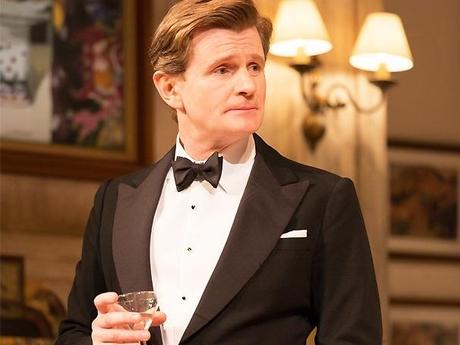 Charles Edwards was truly mesmerising as Charles, so charming and you see the character change as he now both of his wives trying to get his attention. These scenes are so clever and must be very difficult to act out with Ruth not being able to see or hear Elvira. His disappear as he looks to be going totally mad, and when Ruth figures out Elvira's intentions to kill Charles. Trying to talk to her and having no idea where she was on the stage, visually brilliant. Janie Dee puts everything into the role and you cannot help but side with her at times over Charles. Jemima Rooper is absolutely crazy as Elvira and has so much energy when she is running around the stage.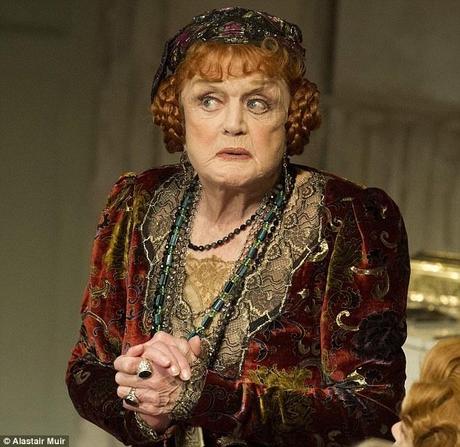 Angela Lansbury does steal the scenes she is in and truly brilliant to watch, I felt in ore of the great actress as she looks so comfortable and at home on the stage at the age of 88. Everyone should inspire to have that much energy as they get older. You can just tell she loves acting and especially this role. She has an amazing presence and you I am very honoured to now be able to say I have seen this legend performing.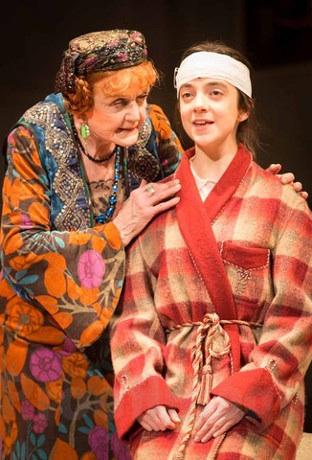 Must also mention performance wise Patsy Ferran who has made her stage debut in this play as Edith the maid and truly hilarious each short appearance she makes. Not getting it right when it comes to working around the house, getting too close to her employers, moving too quickly or too slowly. Absolutely brilliant and gets plenty of laughs from the audience.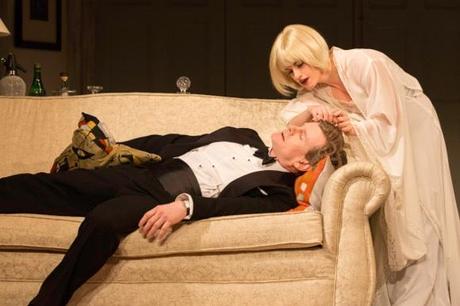 I am pleased I decided to make the journey down to see this as it truly is a fantastic time to spend at the theater. The performances are top quality and really keep you engaged throughout the show which really does fly by. It was well worth the train journey too and from Newcastle to London and I would happily do it all over again. With only a week of this show remaining, I urge you if you can to head and see it. A truly special experience to witness Dame Angela Lansbury on a West End stage, something I will never ever forget.