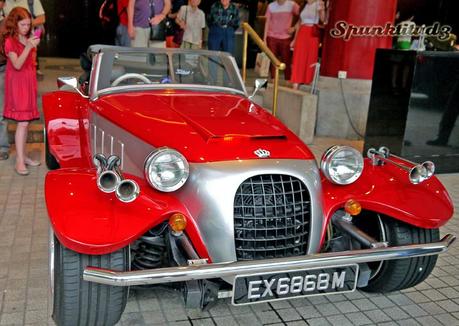 I was on my shopping adventure along Orchard Road when I saw this 1983 Panther Kallista. I promptly whipped out my camera and started to take photos – it's not everyday you chance upon a vintage car in such fab condition!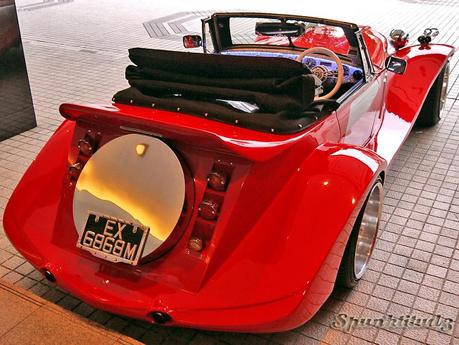 Kallista by the Panther Car Company
The Kallista was produced by the Panther Car Company from 1982 through 1990. The Kallista used Ford mechanicals, had an aluminum body over a purpose-built steel chasis, and performance was deemed good with a sprint to 60 mph (96.6km/h) in under 8 seconds. In bimbotic terms – the car looked damn cool and drove well. And definitely a chick magnet.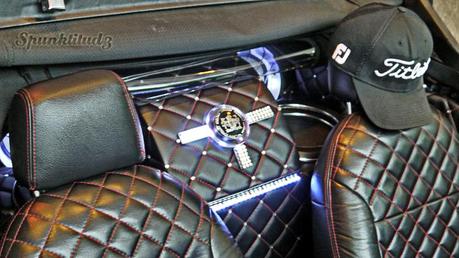 Looks like the owner spared no expense in refurbishing the interior; quilted leather seats with crystal-studded details…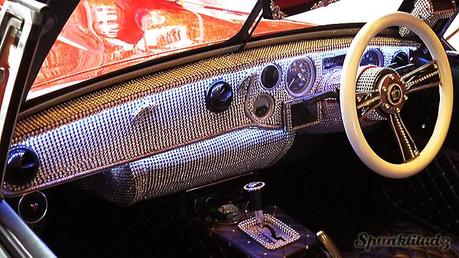 The entire car was jaw-droppingly crystal-encrusted all over. Wow. Drool.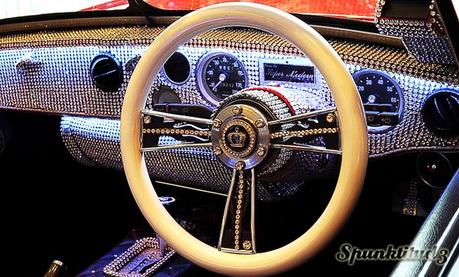 The steering wheel even had its own bling crown logo, and check out the crystallised brake pedals. I wondered if the car horn went "honk honk" or "bliiiing bliiiing"…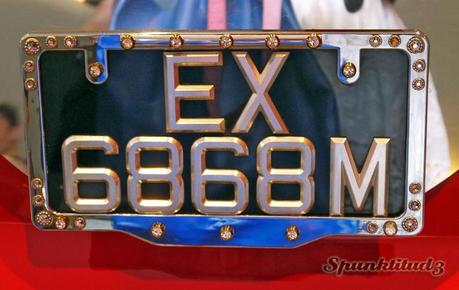 Even the car plate wasn't overlooked. If I ever needed a transportation means for my superhero persona, this would be it, my bling mobile. It shoots crystals instead of bullets, and can blind the enemy with its shine