While we may all have been adding a pop of color to our décor to spice it up sparkle is definitely leading a wave of glitz and glam in home furnishings. You will find it everywhere, in mirrored finishes on side tables and even larger consoles, in hardware and iridescent fabrics, and definitely in the shiny metallic's across every category of home furnishings.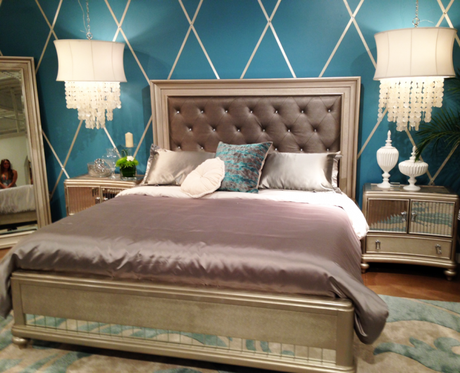 The Platinum Collection from Samuel Lawrence Furniture sums up a lot of what is great with this look in this stunning bedroom display. The headboard may be upholstered but those are crystals not buttons tufted in there. Look at the reflective mirrored surfaces on the furniture paired with some great texture and a pewter metallic finish.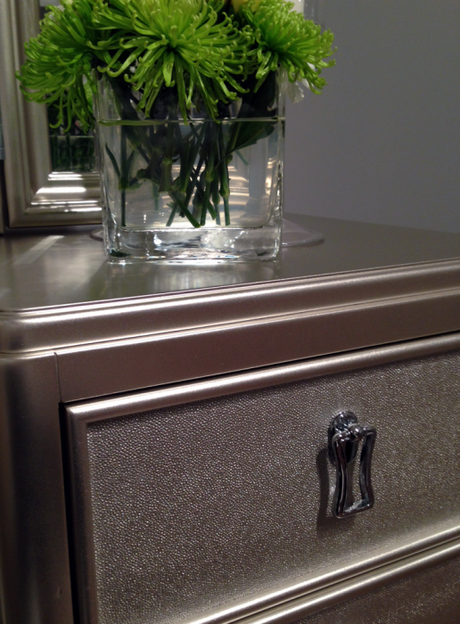 I love the wall detail in this room, bright turquoise paint with a lattice ribbon design held in place with more crystal. This would be a great DIY project to add a little drama in a more formal space.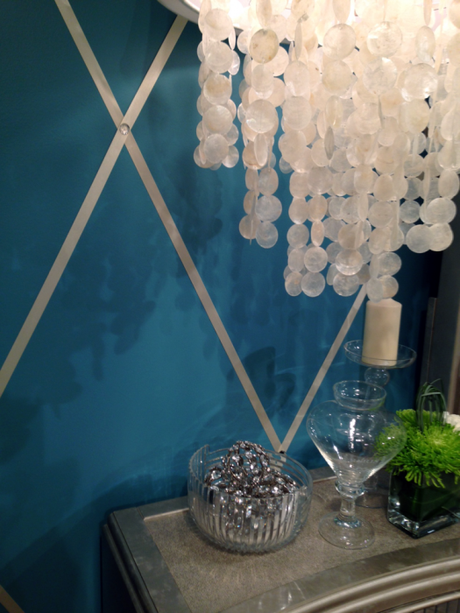 Younger girls get bling to in their own crystal tufted headboard from Room Gear by Samuel Lawrence Furniture. Lilac with metallics and black make a bold statement for any young diva.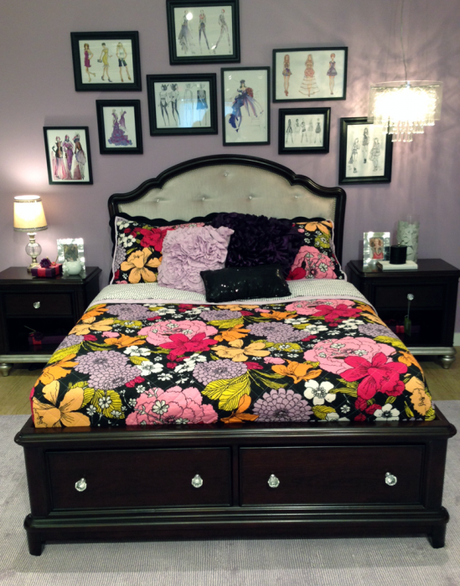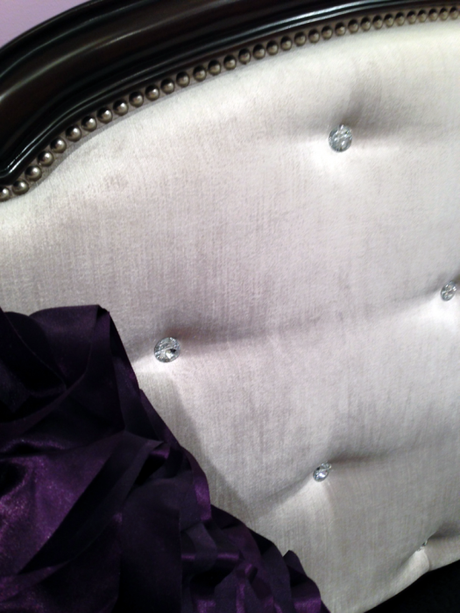 Notice the attention to detail with the crystals tufted into the headboard and even fabulous crystal knobs on pieces.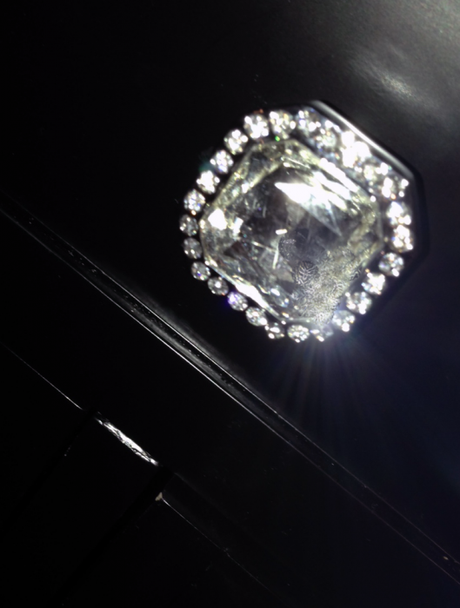 Think a whole room full of bling will be too much for you? How about just an accent piece? These great consoles and chest are from the Accents collection of Pulaski Furniture. I love they mirror behind the great scroll work – still a metallic paint on this piece but my favorite part is the surprise pop of color inside. Don't you just love surprise details in furniture?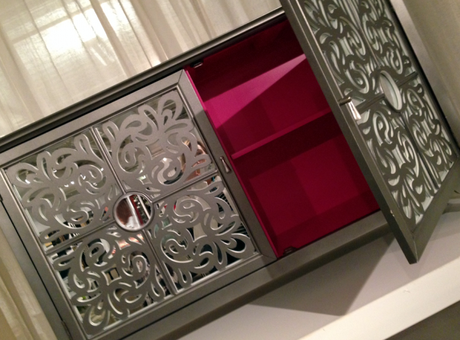 Even in more traditional pieces Accentrics is still adding the mirror and a bright interior!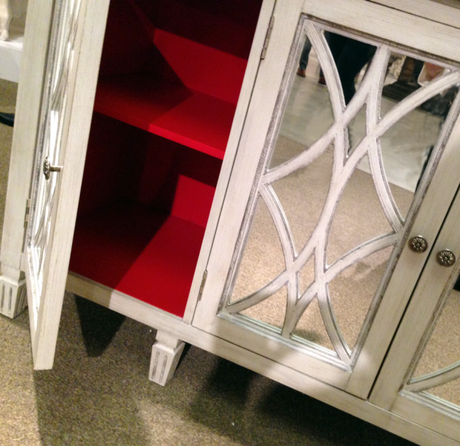 I'm thinking these chest and consoles are inspiring a new DIY project! The wheels are spinning…now I just need to find the right piece…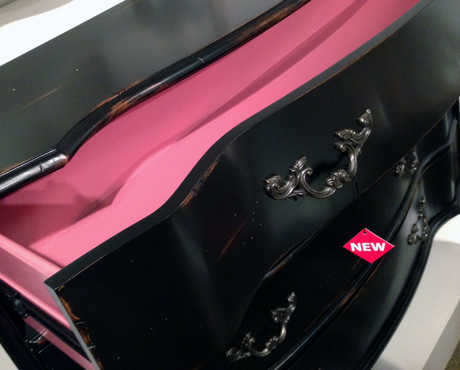 This market is the second time I have worked with HMI who manufacture Samuel Lawrence Furniture and Pulaski Furniture they are wonderful sponsors. SLF creates beautiful products that inspire me and I always get to give my opinion in person, you know I love it when I am asked what I think! And I am definitely not one of those people who hedge my bets and say "it's nice." What's the point of that?
Next week I am interviewing Tracey Gibson who designs furniture for Pulaski Furniture. She scoured French flea markets for inspiration for her pieces. It's a great story – stay tuned!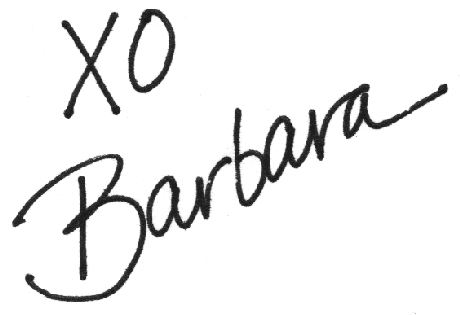 If you want a stylish, family-friendly home contact YES Spaces today! I would love to talk to you about your family and your space!
Visit our YES Spaces DIY channel to see videos of other family friendly projects!
Connect with us on Facebook for the "How To" behind some of today's most popular design ideas!
View our Pinterest Boards for my curated design inspiration! Watch our MESS to YES Home Makeover!