By Susan Duclos
The Philadeplphia Police Department, Northwest Detectives Division is requesting the public's assistance in identifying and apprehending a man who beat, kicked and stomped on a blind man, shown in the video below.
After watching the video below, if anyone has information as to the identity of the attacker they are asked to call the Philadelphia Police Department at (215)-686-3353.
The suspect is described as a black male in his mid 20s who was wearing a tan colored baseball cap, tan shirt, khaki colored pants and was carrying a dark colored back pack at the time of the assault.
What kind of people watch a man get beaten, especially a blind man, and do nothing to help?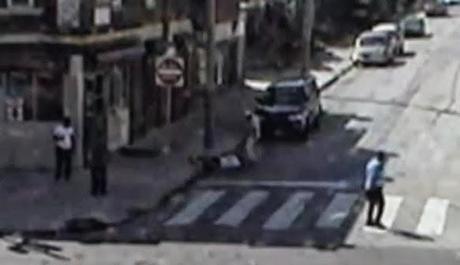 Cross posted at Before It's News