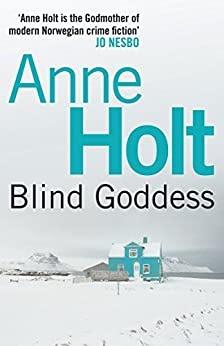 A drug dealer is battered to death in the outskirts of Oslo. A young Dutch student, covered in blood, walks aimlessly through the streets of central Oslo. He is taken into custody, but refuses to speak.
Five days later a shady criminal lawyer called Hans Olsen is murdered. The two deaths don't seem related, but Detective Inspector Hanne Wilhelmsen is unconvinced. Soon, she uncovers a link between the bodies: Olsen defended the drug dealer.
But there are powerful forces working against Hanne; a conspiracy that reaches far beyond a crooked lawyer and a small-time dealer. The investigation will take her into the offices of the most powerful men in Norway - and even put her own life at risk...
***
***
(@CorvusBooks, 1 July 2012, ebook, 354 pages, borrowed from @AmazonKindle, #PrimeReading, translated by Tom Geddes)
***
***
The author has been on my radar for a while but this is the first chance I've had to read her work. I love thrillers. I tend to really enjoy Nordic noir so I was looking forward to Blind Goddess. I wasn't disappointed. This offers everything I enjoy from thrillers; great characters, lots of action, twists and turns and great plotting. I thought this was a great book.