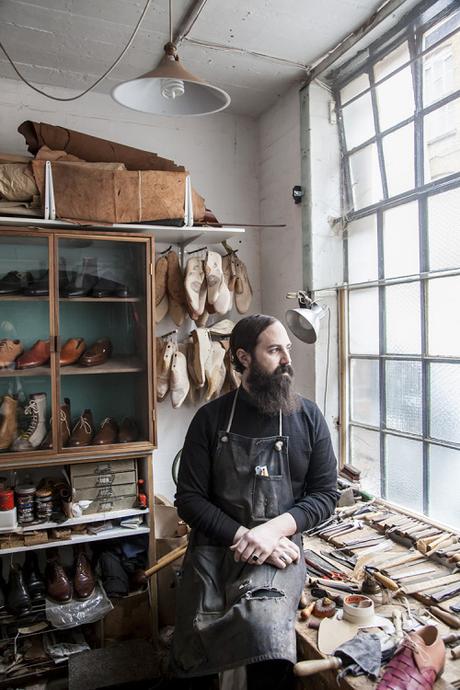 It's hard to imagine now, but Savile Row used to be a lot stuffier than it is today. It took tailors such as Tommy Nutter and Richard James to transform what used to be a very hush-hush gentlemen's quarter into a hipper, edgier place that attracted the likes of Mick Jagger and The Beatles. Guys who love classic menswear love to turn their nose up at "fashion," but if it weren't for new ideas and a younger clientele during the '60s and '90s, who knows what would have happened to the trade. 

One of the areas that excites me most in men's style is this intersection between craft and fashion. Davide Taub, head cutter at Gieves & Hawkes, for example, shows an inspiring sense of open mindedness when it comes to design (rare, frankly, in the tailoring business). He's said in interviews that he admires Rick Owens and his own work reflects an uncommon level of creativeness. Similarly, Savannah Yarborough was a designer at Billy Reid before she started her own bespoke tailoring firm. She combines the oldest of traditional tailoring methods with contemporary design in order to make unique, one-off leather jackets that have a Southern rock 'n roll edge. 
Another craftsman in this regard is Sebastian Tarek, a bespoke shoemaker in London. Sebastian is one of the outworkers who makes for the city's West End firms. One the side, however, he also has his own shoemaking business, where he produces handmade, bespoke shoes in styles that are better suited to skinny jeans than tailored trousers. 
Sebastian fell into his trade almost by accident. Having floundered a bit in high school, he enrolled in some technical shoemaking courses at a community college in Sydney, Australia, where he's from. He then fell in love with the craft and picked up an apprenticeship with Andrew McDonald, a Lobb-trained shoemaker in the city. A few years later, he moved to London to pursue his career. Over the years, Sebastian has gone everywhere from working in women's couture to being the in-house shoemaker at James Taylor & Sons. Today, he's a bottom maker for several West End firms and teaches shoe design at a London fashion college.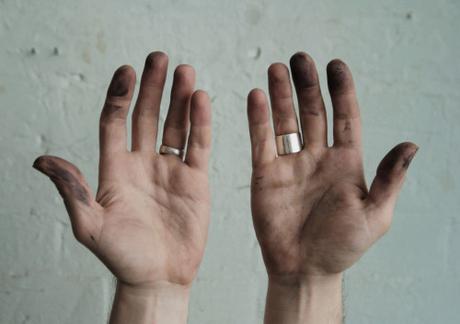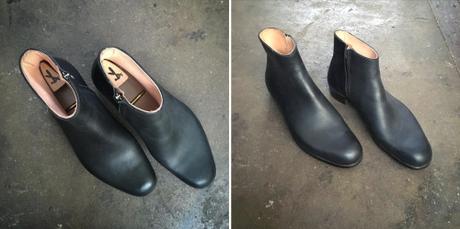 Sebastian can make you a classic pair of gentlemen's shoes, but his real strength is in his ability to create something off the beaten path. I originally contacted him because I found the photos above of his side-zip boots – a style I find myself wearing more and more when I'm not in tailored clothing. My black ones are from Maison Margiela, and while I like the design, the quality leaves a lot to be desired. The uppers are made from a cheap, corrected grain leather – which looks terrible after a season's worth of wear – and the soles are glued on, rather than stitched. Sebastian's side-zips, on the other hand, are made to West End standards. 
The process of producing a pair isn't any different, either. Sebastian starts by taking measurements of a customer's feet, then creates a custom last (which he makes himself by fitting up an existing shape). The uppers are then lasted; the bottoms closed. Everything is handwelted, of course, and only the uppers are machine sewn. As far as quality goes, these are about as good as shoes can get. 
The difference between these and other bespoke shoes is in the design. The unique toe shapes, crust leathers, and occasional hand-stitched detailing give his shoes a more casual and interesting sensibility. Something to wear with Stephan Schneider or Frank Leder, rather than Anderson & Sheppard.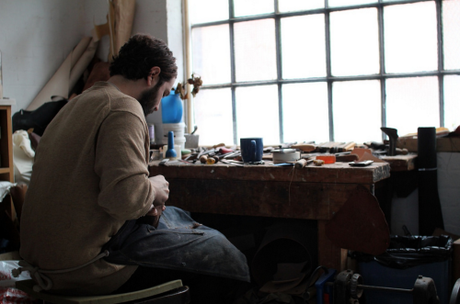 This is a lot harder to execute than one may think. Traditional shoemakers stay close to classic patterns, which allows them to ensure the final product will look good. Ready-to-wear designers, on the other hand, are freer to experiment, but they have the benefit of being able to rely on production samples. If something doesn't look right, they can tweak things here and there through iterations until it does. 
Sebastian essentially marries these two worlds, but in doing so, he gets the best and worst of both. He can make you an interesting design to the highest quality standard possible, but he also only has one chance to get things right. There aren't any production samples here – just your fitting, which is more to ensure comfort than anything else. 
"Proportionality is so wildly important in that regard," Sebastian tells me. "That's one of the reasons why I'm an ardent minimalist. I deal in plainer styles, but focus more on silhouettes and last shapes." So, instead of complicated brogues, Sebastian specializes in wholecut side-zip boots, elasticated Chelseas, plain cap-toe derbies, and simple slip-ons. The starker, more severe styles go well with the kind of clothes these are intended for. Think: skinny black jeans with a black leather jacket or long gray coat. 
Unfortunately, Sebastian doesn't travel at the moment, which means you have to be in London if you want to commission anything. Prices, relatively speaking to other shoemaking firms in the area, are quite reasonable – £2,250 for boots and £1,950 for shoes. Sebastian also makes a small ready-to-wear line for Hostem, which features slightly more exaggerated toe shapes (all lace-up styles). There's some talk about him visiting NYC by the end of the year and, if the stars align, maybe Los Angeles. My fingers are crossed because I'd love to throw out these Margiela side-zips for one of Sebastian's.