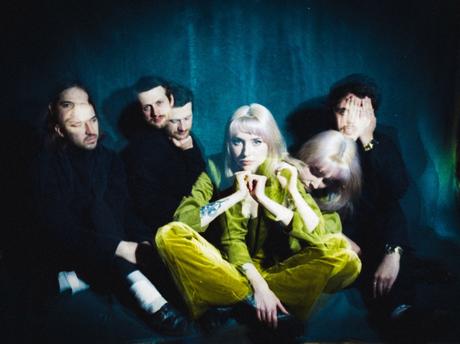 Bleach Lab follow the sublime singles 'Talk It Out' and 'Real Thing' with the 'Nothing Feels Real' EP. Produced by Stephen Street (Blur, The Smiths, The Cranberries), the EP follows praise from BBC 6 Music, DIY and The Line of Best Fit and finds the South London four-piece opening up about their personal struggles, toxic relationships and the fragility of vulnerability.
Jenna Kyle talks about people she once knew and how vital it is to let people in, no matter how hard, on the opening 'Real Thing'. Filled with Longpigs-esque guitars and Cocteau Twins-style atmospherics, it's a powerful piece of self-evaluation and longing for love and support: 'I really wanna see you again, I wanna be more than friends'; 'As long as it's the real thing, 'cause I could never settle for feeling second best again but I wanna feel something'. 'Violent Light' follows with even more emotion at the forefront and jangle pop guitar hooks in the background as Jenna heartbreakingly talks about a lost soul: 'We all miss him. It's not the same now he's missing'. 'Inside My Mind' opens with the line 'Pour another glass' and Jenna offering a warning to herself not to repeat the same mistakes again, even though this will be tough: 'You can't keep dancing with the devil when you're in Hell'.
'Talk It Out', another recent single, follows with its message about the importance of open and honest communication – 'Take me away from this place where my heart's on my sleeve'; 'I need to talk it out' – before 'Then I Know' closes the EP with swaying and melancholic melody: 'In my mind, I know it doesn't feel right'.
'Nothing Feels Real' is a collection of songs that couldn't be more heartfelt and genuine. Bleach Lab are a very special band.