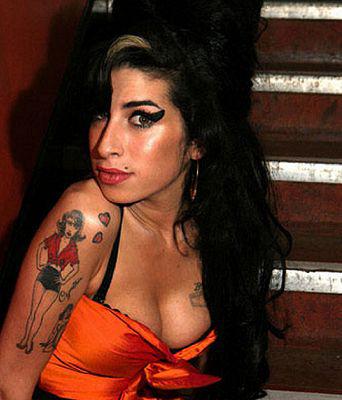 Amy Winehouse's ex-husband Blake Fielder-Civil is reportedly inconsolable after learning that the singer passed away over the weekend.
"Everybody who knew me and knew Amy knew the depth of our love. I can't believe she's dead," he said in a statement Sunday.
According to The Sun, Fielder-Civil is currently serving a 32-month sentence in Leeds' Armley Jail for burglary and a firearm offense.
It's no secret that Field-Civil and Winehouse had a tumultuous, drug-fueled relationship. The pair was married in 2007 but split two years later. In 2009, Fielder-Civil spoke to the Mail Online about witnessing Winehouse almost overdose on heroin and crack.
"I held her to me — and I thought she was dying in my arms… I couldn't bear for her to die in front of me," he said at the time.
Fielder-Civil reportedly collapsed after hearing news of her untimely death.
Winehouse's body was discovered in her London home July 23. While there is no foul play suspected, an autopsy conducted Monday was inconclusive and toxicology tests will have to be performed.
The singer's parents traveled to London after learning their daughter had passed, meeting fans who had gathered outside her home to honor her.
"Our family has been left bereft by the loss of Amy, a wonderful daughter, sister, niece," Winehouse's father, Mitch, said in a statement on behalf of their family. " She leaves a gaping hole in our lives. We are coming together to remember her and we would appreciate some privacy and space at this terrible time."
Winehouse's mother, Janis, saw the singer just days before her death and noticed something wasn't right.
"She seemed out of it. But her passing so suddenly still hasn't hit me," she told the Daily Mirror.