Over the weekend we took a trip to the Blackpool tower. The tower is one place that we all love going to. I remember going several times with my parents when younger, and even though it's changed a lot since then, it still gives hours of fun whatever the weather.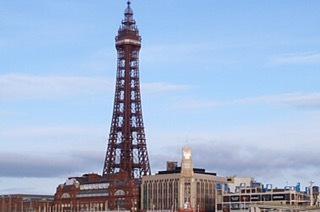 Blackpool tower is split into sections which includes the sea life centre and Madam Tussauds which are located further up from the actual tower itself. Tickets can be purchased separately for each attraction or multi attraction tickets with all or some included. Visiting the tower certainly requires a full day and especially if planning to do everything, it can also be tiring as well as fun. I have found (in the past) that staying over in Blackpool for the night is the best way to do the full tower experience.
On our trip we chose to visit Sea life, the dungeon, jungle jims and the circus.
Jungle Jims has always been at the tower for as long as I can remember. It is a large play area for children and includes a smaller area especially for toddlers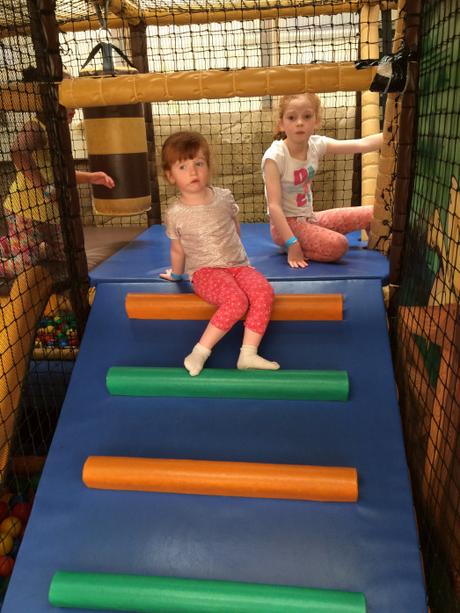 There is a large seating area in Jungle Jims for us adults to sit and relax or dine. Jungle Jims operates timed wristband sessions and on busier days it's a good idea to book early in the day. Each child gets an hours play.
The Tower dungeon has been open a few years now and this was the second time I have been in. I was slightly wary about taking Jordanna in as she can get a bit scared with things like this. As for Izebella; I was not anticipating taking her in as I had a friend with me. The age guide for the dungeon is 8 years and over but they do allow younger children inside depending on how they are with dark places etc. Anyway Izebella ended up coming in with us and although a little nervous at first, she was not too bad at all.
Photographs and videos are not allowed at all inside the dungeon, however on entering the dungeon there is an opportunity to have photographs taken which can then be purchased at the end of the tour.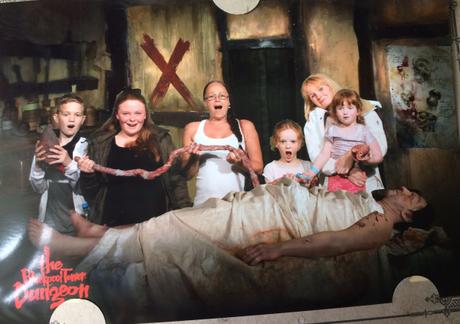 The dungeon features many characters from the medieval era or dark ages. The corridors are dark and gloomy with bangs, creaks, footsteps and screams. You visit several gloomy rooms and watch many performances where characters mention torture, shout a bit and try and scare you a little tho it can be quite amusing at times. The best bit for me is the court verdict rooms with the judge (Very funny). Last time I went I was the one who they picked out for naked witchcraft trials! Yes they do pick people out to take part.
The scariest bit of the dungeon for me is the dark creepy corridors and the very end performance where the room is pitch black (pirate type performance). On a scare scale (for adults) out of 10 I would give this a 3. However young children may be a lot more frightened than us braver grown ups.
We did not do the drop ride at the end of the dungeon tour. This has height restrictions. I have never been on the drop ride previously so I am unable to comment on the experience. Perhaps when my children are a little older I may get the chance to.
The dungeon tour takes just over an hour but when your actually part of it, it feels like much less time. It's fun in a strange sort of way.
Sea life which is located more towards central pier is a good attraction for all ages. There are many fish and sea creatures to be spotted and even a chance to touch star fish.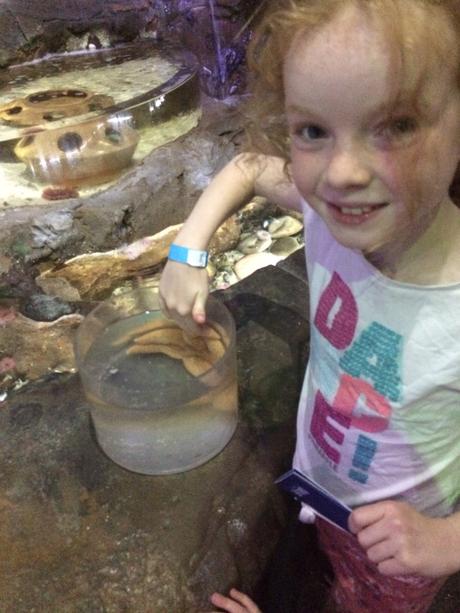 Some of the fish are huge, as big as a small child. There are opportunitys to spot sea horses, jellyfish, stingrays, anemone, crabs and many species of fish. Even "nemo" fish as Izebella calls them.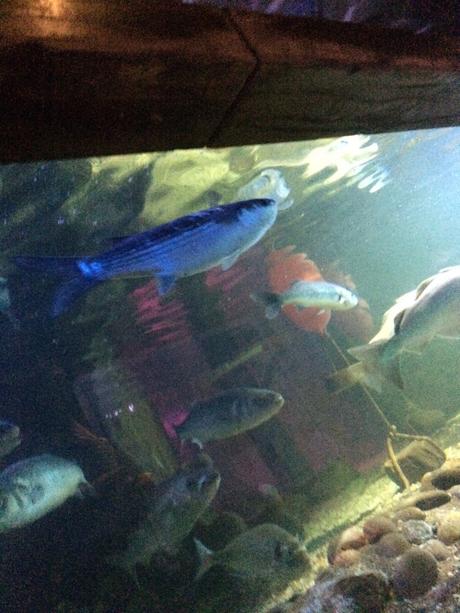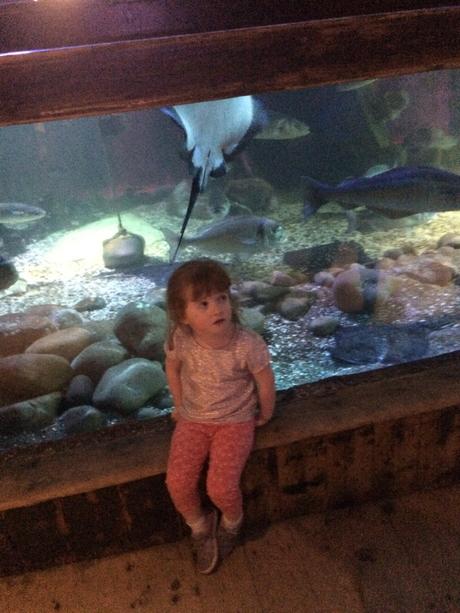 The shark tunnel is pretty amazing. A big glass tunnel that you walk through with sharks swimming above and all around. On our visit Jordanna got to ask the staff a few questions about the sharks which was really helpful for her.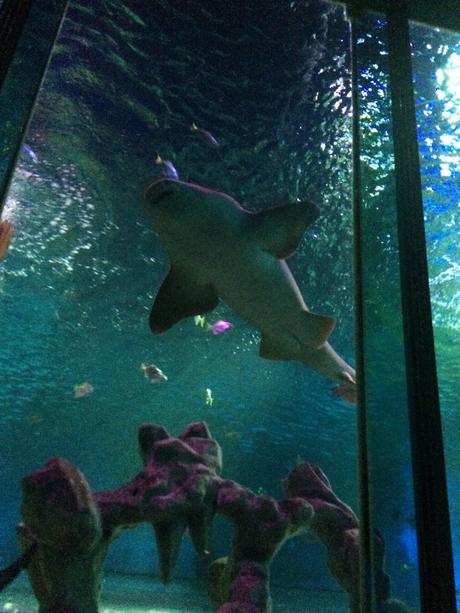 I have read that there is an opportunity to snorkel with the sharks at the sea life centre. This sounds amazing and certainly something I would not mind doing.
The new attraction for 2016 at sea life is Jurassic seas. This is a bit like a history lesson of our oceans. Lots of information about pre historic ocean beasts and a chance to see which of their ancestors are still around today.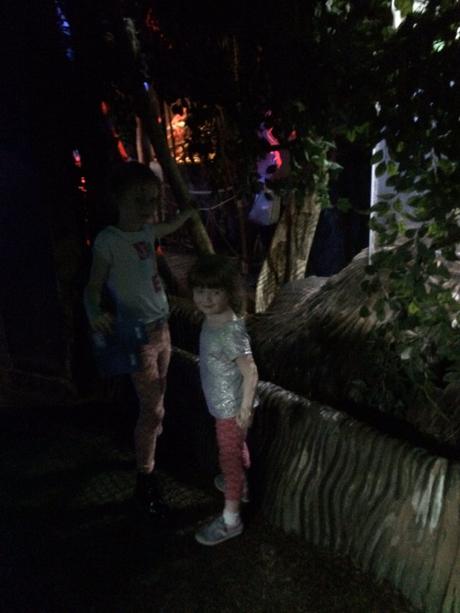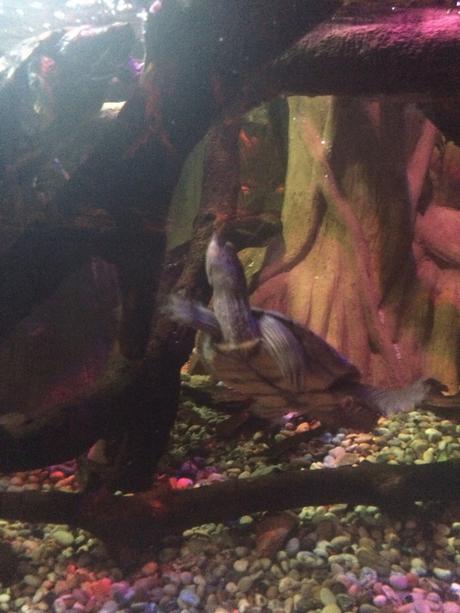 There are more photo opportunities at sea life too and the gift shop is rather tempting.
Our final attraction was the circus. Due to trains home we only got to stay for half of the show; which is 2 hours long.
This circus has been at the tower for over a hundred years and features many amazing acts as we saw. Trapeze, acrobats and mind blowing stuff along with Mooky the clown and Mr Boo.
The circus operates via specified time slots throughout the day.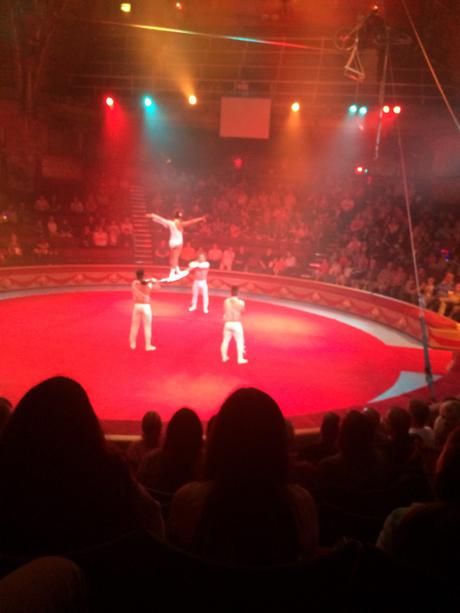 We had a great day at the tower and look forward to going again soon.