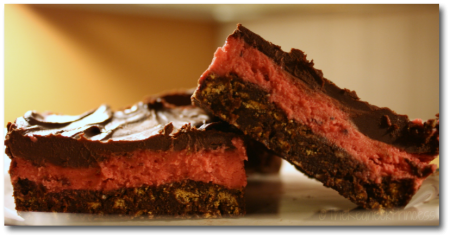 The Christmas baking has begun, as of tonight…
I have to admit, I have never made Nanaimo Bars before, it has always been my Mom's thing, I will tell you tomorrow if these turned out as good as hers. We had a tiny taste tonight, and they are super sweet and blackberry delicious even though they weren't set quite enough yet…but I needed pictures and really, I couldn't not try a little right???
Tomorrow I am going to cut them in fairly small pieces and freeze them.
Nanaimo Bars are said to have originated in the early 50′s near Nanaimo,  British Columbia on the East Coast of Vancouver Island and have continued to be popular ever since. I've seen several versions, including vanilla, mint, and even Bailey's Irish Cream but today I have decided some fresh blackberry would be and awesome change and go well with the chocolate in these no-bake treats.
What you need:
Base Layer: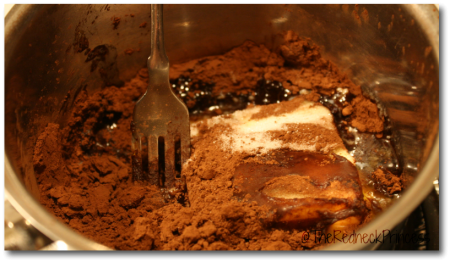 Melt together over low heat:
1/2 cup butter
1/4 cup sugar
5 tbsp cocoa
1 beaten egg
Continue to cook, stirring constantly to fully cook the egg to a soft scrambled texture.
Add:
1 3/4 cups graham cracker crumbs
3/4 cup fine or medium unsweetened coconut
1/2 cup finely chopped walnuts (I used slivered and chopped almonds*)
*At least I was going to… except after I added the frosting to the top of this mixture, I realized the almonds were still here…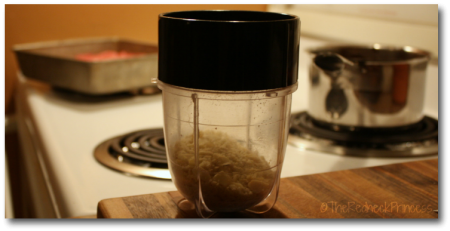 So I made it without any nuts. Colton will love me, he is the reason I don't use walnuts, he hates them..
Next…
Mix together until well combined then, press into the bottom of a greased 9×9 inch baking pan.
Blackberry Frosting Filling
With an electric mixer, beat together until smooth.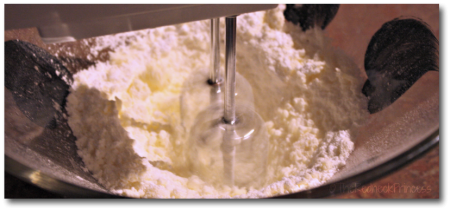 1/2 cup butter
3 1/2 to 4 cups icing sugar
Beat in:
1/4 cup fresh blackberry puree
To make the puree, I simply puree the blackberries in a blender (or the Magic Bullet) and then if you like, you can press it through a sieve in order to remove the seeds. ( I leave my seeds in…I am crazy like that!!)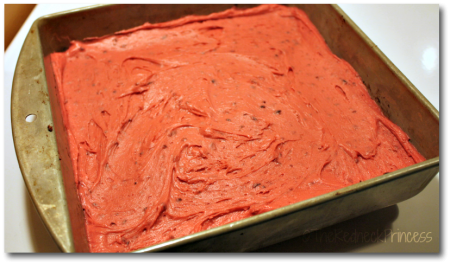 This frosting should be very stiff but spreadable. Use enough icing sugar to bring it to the right consistency; this amount may vary depending on the juiciness of the blackberry. Spread evenly over the bottom layer. Chill in the fridge for a couple of hours before adding the chocolate topping.
Chocolate Topping
1 cup chocolate chips
2 tbsp butter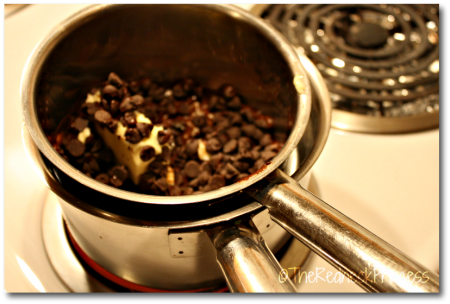 Melt together over low heat, just until the chocolate is melted, don't over heat it. A double boiler is almost always the best way to melt chocolate.
Spread quickly over the chilled frosted layer. Return to the fridge until the chocolate sets. Cut into squares or bars. These freeze very well.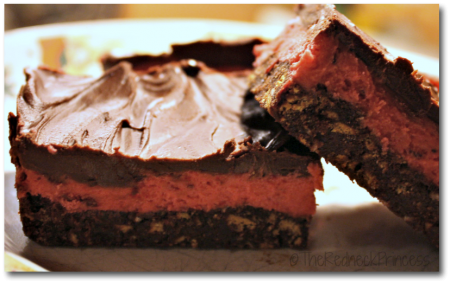 |||||
0
Like!
|||||