You will remember RIM's original Dev Alpha hardware back in May, now it's BlackBerry Jam time and we see the new OS running on a new Dev Alpha B handset.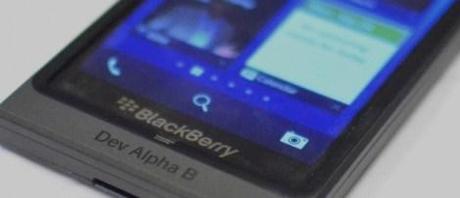 The OS has a central home screen showing running applications, an app grid, and a feed of time sensitive notifications from email, calendar, BBM, social apps and more… The BlackBerry hub. CEO Thorsten Heins talking up the operating system as "all about getting things done" and coining the interface "BlackBerry Flow." He demoed a new Peek feature that lets users access the message notifications screen with a right angle gesture. BB Hub aggregates all your notifications in one pane and swiping up from the bottom of the screen lets you peek at your notifications, and swiping to the right drops you into the hub where you can interact with those messages.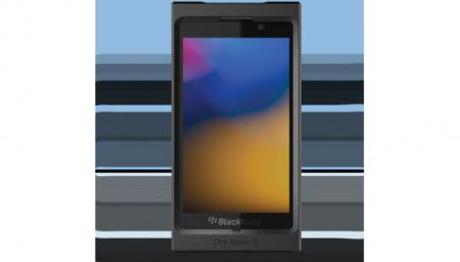 BB10 also provides users with two profiles, personal and secured for the work environment, and has the ability to run apps from both simultaneously while keeping the data from each profile separate. The split-personality of the handset is interesting, the business-friendly Balance feature will let users' IT departments access corporate email and perform remote wipe without affecting the rest of the phone.
The handset B has high quality 1280×768 display on its front with good color saturation and viewing angles. There's a 3.5mm headphone jack up top, with mini-HDMI and microUSB ports on the edge.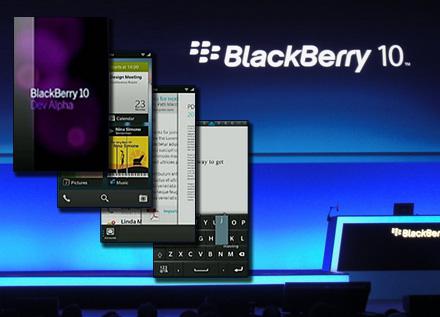 The new handset will come with BB10-specific Facebook, LinkedIn, Twitter and Foursquare apps at launch. And there may be a voice-controlled assistant as well.
So what do you think? Is BB10 a worthy challenger for the throne or not?
N.