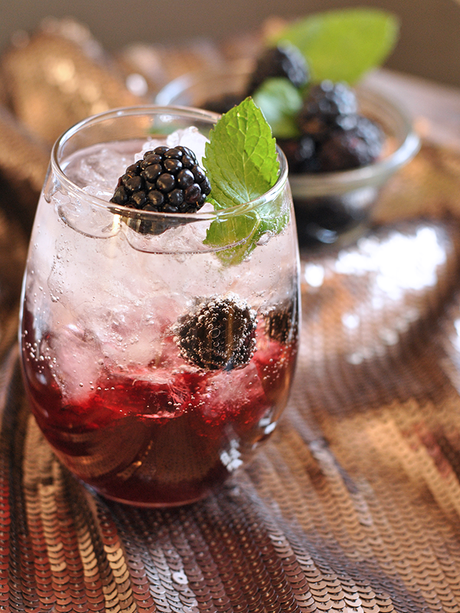 Welcome 2018! I welcome this year with open arms as 2017 wasn't all that I had hoped. It was a wonderful year, but after so many milestones in 2016, it fell a little flat to me. You know what that means? Time to make sure 2018 is full of more milestones!
Now that I'm done being positive, I can tell you how 2018 actually started. For me, it was with a stomach bug during my annual New Year's trip to the cabin with my West Virginia friends. This year can only get better from here. Starting with this sparkly little cocktail. Truth be told, I haven't had much more than a few sips of this cocktail in the past few weeks, but it felt fitting to start 2018 blog posts with a fizzy drink. So here it is! First recipe of 2018!
Blackberry Brandy Fizz Cocktail
Ice
2 oz. brandy
2 oz. blackberry mint syrup, recipe below
4 oz. sparkling moscato
Blackberries & mint for garnish
Blackberry Mint Simple Syrup
1 6oz. container blackberries (save a few for the garnish!)
3/4 cup water
3/4 cup white sugar
2 fresh mint stalks ripped into pieces
You'll want to make the syrup in advance so you can chill it in the fridge before building your cocktail. Just dump your blackberries in a small saucepan. Add your water, sugar and torn mint leaves and bring to a simmer.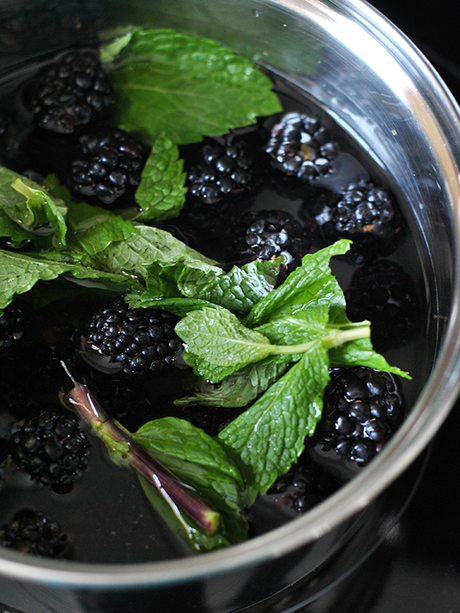 Simmer for 10-15 minutes until the color has drained from the blackberries and your syrup has a nice deep color.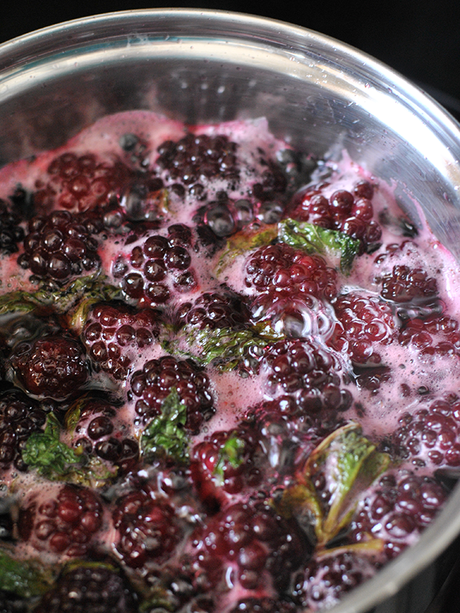 Strain into a sealed container and store in the fridge to chill.
For the cocktail, you'll first add your brandy and blackberry syrup to the glass. Next you'll add your ice, adding a couple blackberries in with the ice for fancy-ness (it's a word okay.)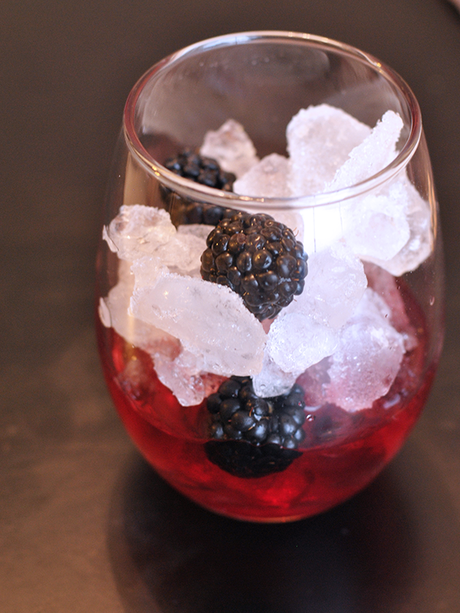 Slowly pour your sparkling moscato over the ice to create a layered drink. Top with another blackberry and mint leaf and voila!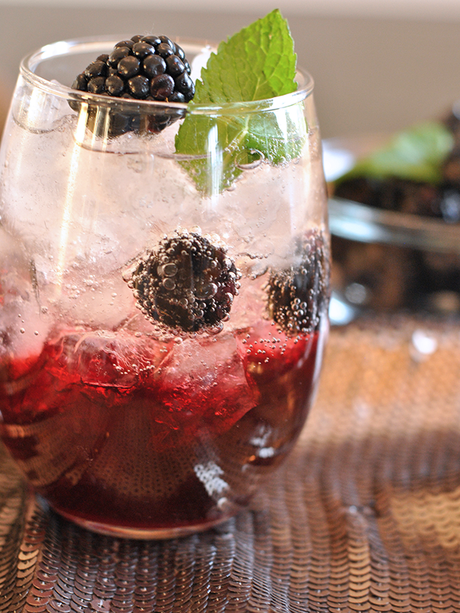 Cheers to a wonderful, eventful, happy and milestone-filled 2018!