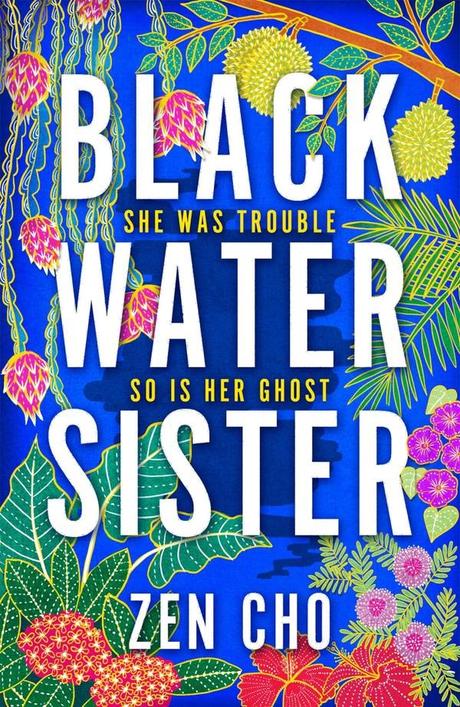 As Jessamyn packs for Malaysia, it's not a good time to start hearing a bossy voice in her head. Broke, jobless and just graduated, she's abandoning America to return 'home'. But she last saw Malaysia as a toddler - and is completely unprepared for its ghosts, gods and her eccentric family's shenanigans.
Jess soon learns her 'voice' belongs to Ah Ma, her late grandmother. She worshipped the Black Water Sister, a local deity. And when a business magnate dared to offend her goddess, Ah Ma swore revenge. Now she's decided Jess will help, whether she wants to or not.
As Ah Ma blackmails Jess into compliance, Jess fights to retain control. But her irrepressible relative isn't going to let a little thing like death stop her, when she can simply borrow Jess's body to make mischief. As Jess is drawn ever deeper into a world of peril and family secrets, getting a job becomes the least of her worries.
***
The first thing the ghost said to Jess was: Does your mother know you're a pengkid? ONE
***
(@panmacmillan, 10 June 2021, ebook, 400 pages, borrowed from @GlasgowLib via @BorrowBox, # POPSUGARReadingChallenge, a book by a pacific islander author)
***
***
This is a new author for me. I chose it at random as it fit the Popsugar prompt and I'm glad I did at I thoroughly enjoyed it. I had no idea what to expect from Black Water Sister and it was a treat. The book is very funny at first when Jess's grandmother haunts her, talks in her head and seizing control of her body which leads to some very funny moments. Thinks get serious when Jess destroys the status of Black Water Sister freeing her angry spirit, seeking revenge for her murder a century ago and Jess see a darker side of her home and her grandmother's beliefs.