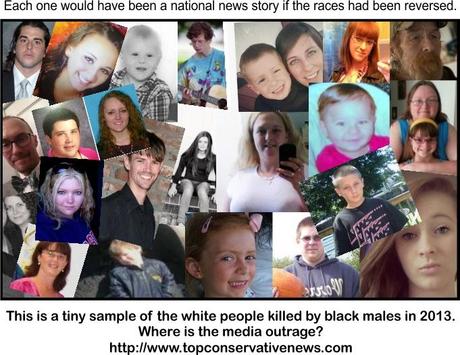 Conservative-Headlines
We set out to create the most comprehensive look at interracial murders, involving blacks and whites, ever conducted. The results are shocking. Our sample of black on white murders has grown to 393 cases.
To date we have only been able to find four cases of white on black murder for 2014.
We even reached out to the SPLC, black power groups, and other left-wing organizations for assistance in compiling cases of white on black murders. None of these groups sent us any murders. The SPLC, which hypes white on black violence, does not list a single white on black murder for the entire year of 2014.
Huh?