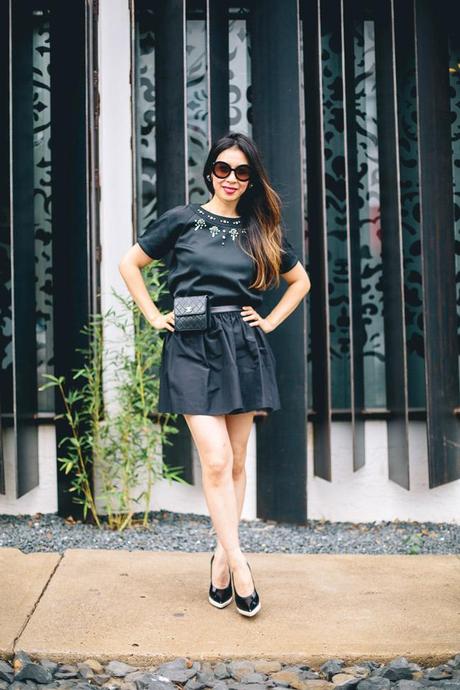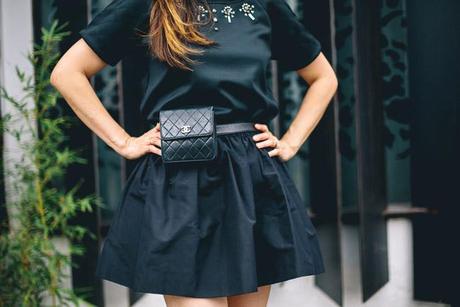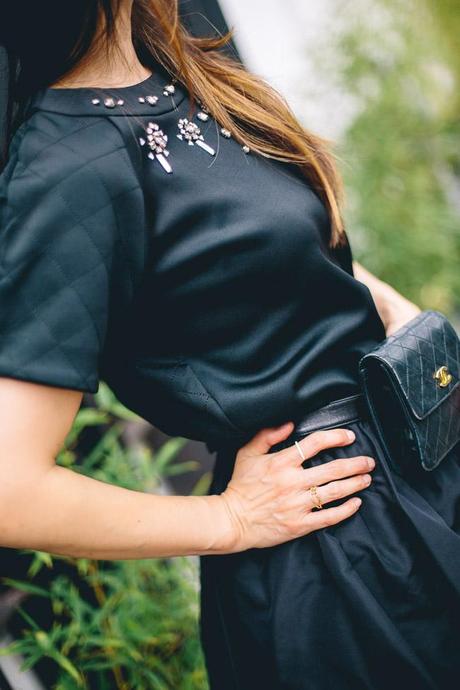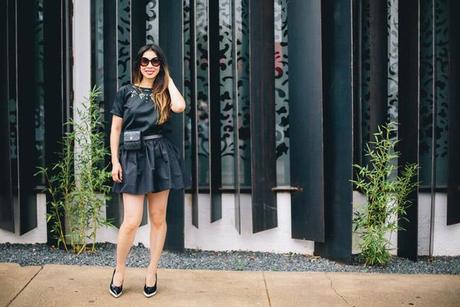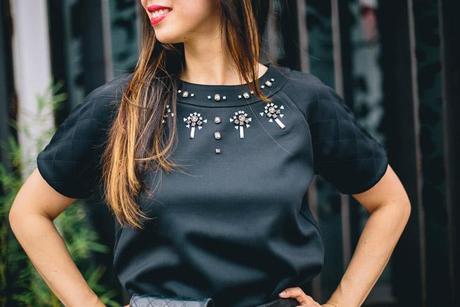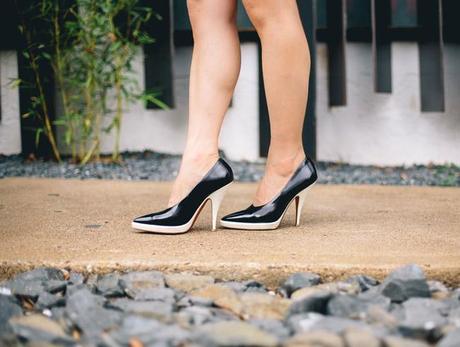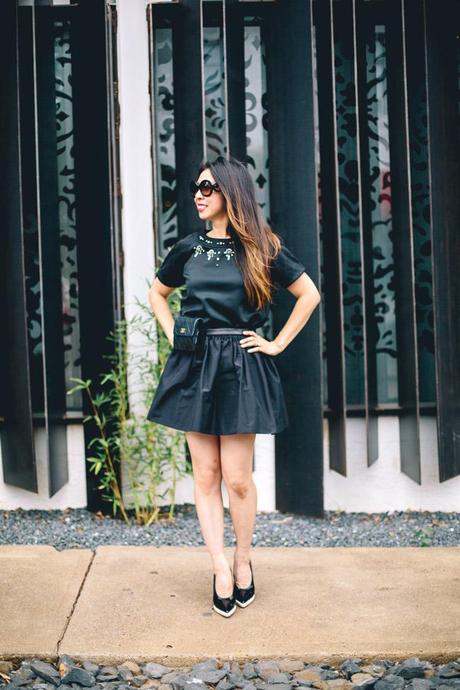 scubalicious top FRENCH CONNECTION c/o {wearing size S} | skirt MIU MIU {similar} | earrings VINTAGE {similar for $16} | bum bag VINTAGE CHANEL {serious love for this convertible one} | heels CELINE via LAST CALL | baroque sunglasses PRADA | lips TOM FORD APHRODISIAC {flamingo is really close}
Photography by Mary Summers
So presto chango!  TUCK in the top, add a bum/belt bag, change heels, and you've got a whole NEW LOOK!  Sure it's still black on black but a little more feminine and flirty!  In case you missed it, here is how I wore it UNTUCKED.
The Style Rx:  Something as easy as tucking or untucking a top can completely change your look!
I really love my vintage Chanel bum/belt bag.  Remember, it was one of my FIVE PIECES last season.  Well, now that the iPhone is larger, it doesn't fit into my bag anymore.  Such a bummer.  Womp Womp.  :/

Turn on your JavaScript to view content
BTW, remember to enter the Kendra Scott giveaway for an amazing black iridescent set!  It ends on Sunday and winner will be announced on Monday!
Rxoxo, Sam