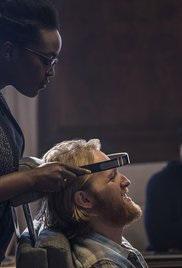 Director: Dan Trachtenberg
Writer: Charlie Brooker (Screenplay)
Starring: Wyatt Russell, Hanna John-Kamen, Wunmi Mosau, Ken Yamamura, Elizabeth Moynihan
Plot: An American traveler short on cash signs up to test a revolutionary new gaming system, but soon can't tell where the hoot game ends and reality begins.
There may be spoilers the rest of the review
Verdict: Twist Filled Story
Story: Playtest starts when America Cooper (Russell) decides to just pack his bag and see the world he has the time of his life with the final leg of his trip being England. While in England he has his card cloned and must wait for a chance to afford a ticket home when local girl Sonja (John-Kamen) suggests taking a quick paying job.
Cooper takes a job working on a prototype game which pushes him to look at virtual reality gaming to a level never known before but this is only the beginning of his nightmare as all of his fears get projected within the game he has to play.
Playtest plays into the idea that we always want to push the limits to what we can experience in video games and that we will always need to learn what could make things more intense for the player. This story has one too many twists for my liking but otherwise is a very enjoyable one without being the best in the series. The idea of playing into fears works really well because it is a level that people like to reach as they face their fears.
Overall: Solid addition to the series but I feel this is only one certain people will enjoy.
Rating