Black Mayors are encouraging their supporters to get out and vote in the latest Biden/Harris campaign ad.
The spot kicks off with Atlanta's mayor, Keisha Lance Bottoms stating,
Black women have always been on the frontlines of social justice.
"We organize, make phone calls, and yes, we run for office, all while being fly. We stand up to systemic racism, fight for health care and justice for all our citizens. And use our power, our right, our responsibility. Black women, let's vote," says a group of black female mayors that include Chicago's mayor Lori Lightfoot and D.C's mayor Muriel Bowser.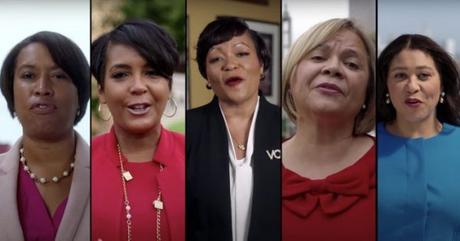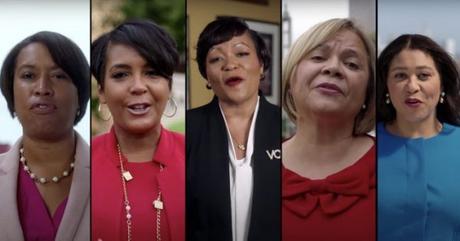 Pic Credit: Screen Grab
The ladies tee it up to the men who had this to say about voting:
"Fellas, brothers, we've heard our sisters, our mothers, our wives and daughters cry out for equality all across this country. And now it's our turn, our responsibility to take our power back. Black women vote more than Black men. And it's time we change that. Don't give your power away. Every single vote counts in this election - show up, show out, and vote."
"We are proud to bring together this incredible group of Black leaders to deliver a powerful call to action for Black Americans to stand in support of Vice President Biden and Sen. Harris," said Kamau Marshall, director of strategic communications for the campaign. "Their call to action is clear: Vote this fall to move our country forward."