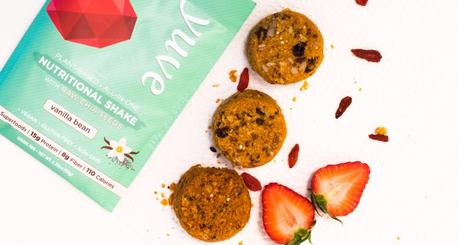 Even the smartest cookies need Black Currant Protein Cookies with Seeds in their life. Gluten-free, vegan, rich in omega-3, 6, fiber and healthy carbs, it makes a total gilt-free pleasure for the pickiest clean eater. Enjoy!
Black Currant Protein Cookies with Seeds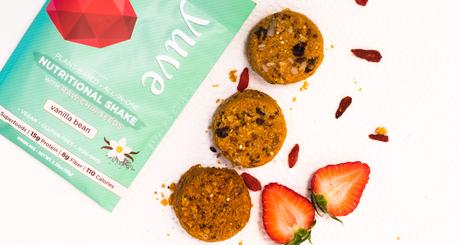 Ingredients
½ cup almond flour
½ cup almond milk
1 scoop or packet of Yuve Vegan Protein Powder - Vanilla
2 tbsp. chia seeds
2 tbsp. flax seeds
1 tbsp. hemp seeds
2 tbsp. sunflowers seeds
2 tbsp. dry black currant
4 soaked dates
Instructions
Combine almond milk, almond flour and protein powder in a bowl and blend until smooth. Set on the side.
Blend soaked dates until smooth texture. Then add it to the previous blend.
Add the rest of the ingredient to the blend and mix properly.
Place the "dough" in forms and bake in a preheated oven for 20 min.
The following two tabs change content below.
cookiesdesserthealthysuperfoodveganyuve