This is the second abstract painting on canvas panel that I painted all black as a background first.  When it was dry, I started adding reds and oranges with a palette knife. Next, I started drawing lines in yellow, lime green, cobalt green and black, attempting to integrate the disparate shapes and colors. 
The painting ended up looking better from a disance than up close.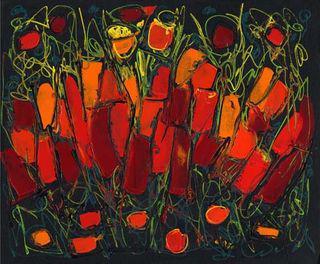 Canvas Panel #4, 24" x 10" acrylic on panel.