I've been working on some new black and white paintings on tall format canvases (48" x 10") two at a time, placing them side by side on my easel.  This way, they will form a diptych when complete. 
I first gave these canvases a double coat of gesso, then painted them all white with titanium white acrylic.  After they were completely dry, I painted the black shapes using mars black acrylic with a brush. 
At this point, the diptych seems a bit too simple and not interesting enough. But what I like about them is the fact that the negative spaces (white sections) are as important as the sections in black.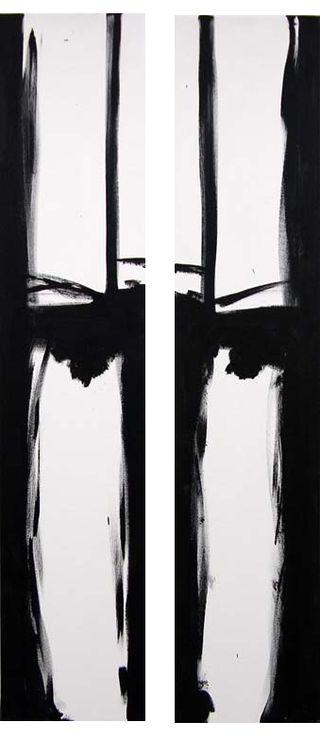 Black and White Diptych One, each piece 10" x 48" acrylic on canvas.