Bizarre Books' creative director Kyle Robertt has decided to resurrect ye olde Hertzan Chimera in his two new short story publications, god bless his little socky wocks.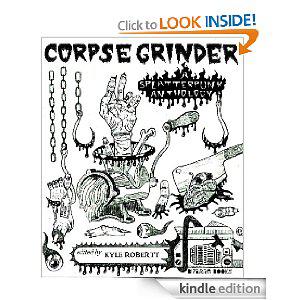 CORPSEGRINDER: A SplatterPunk Anthology From Bizarre Books:
Three short stories from Jax, Hertzan Chimera, and Crowerd Robinson bring back the Splatterpunk fiction movement in "CORPSEGRINDER: A SPLATTERPUNK ANTHOLOGY". Edited by Kyle Robertt, "Splatter Tales" author.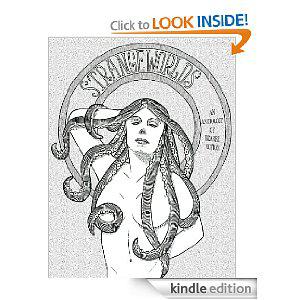 STRANGEWORLDS: An Anthology of Bizarre Fiction From Bizarre Books:
STRANGEWORLDS: AN ANTHOLOGY OF BIZARRE FICTION, collecting four bizarre out-of-this-world mindf**k stories that are sure to disturb and entrance you in a whole new breed of strange underground fiction. Authors include L. Joseph Shosty, Jeremy Russell, Joseph Bouthiette, Jr. and Hertzan Chimera, edited by "Splatter Tales" writer Kyle Robertt. Cover art by the great Justin McElroy.