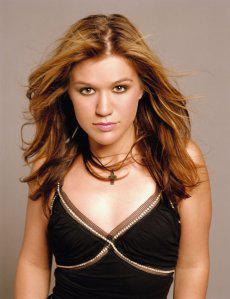 Photo Courtesy: tvfanatic.com
In anticipation of seeing Kelly Clarkson this Sunday in AC (aka the Vegas of the East Coast), I have been listening to her new album "Stronger" along with some of her classics.
Since I am 84% bitter, Kelly and I get along quite well. Many of her singles are brewing with anger but they have an upbeat tempo. What's the point of writing a man-hating/bitter/want to beat someone with a shoe kind of song if it sounds happy?
That's where I come in. Kelly really didn't let her bitter side show until her second album " Breakaway." That's when it all came out.
I have listened to possibly every Clarkson song that she has released and I am here to give you the top four most bitter jams by the one and only American Idol.
'Hear Me'
Track #11 on "Breakaway" this hidden gem is Clarkson at her bitter best. She just wants someone (a man) to hear her. Snookin' for love isn't easy. After hearing this song, you will hear Kelly, her voice is amazing.
Favise lyrics: "Are you listening?"
'Judas'
Listed as lucky number six on "My December," I think the title of this song says it all. If I ever meet the man who inspired Kelly to write these lyrics, I will roundhouse kick him in the face.
Favise lyrics: "Couldn't believe, couldn't believe/How you deceived, you deceived/I never thought you'd do that to me"
'Let Me Down'
As you can probably tell by the title, it's another uplifting jam by K. Clarkson that lands at track #11 on "Stronger." I believe Kelly is talking about a potential bf and when she needs this man, he is not there for her. What a fool.
Favise lyrics: "The funny thing about forever/Is it comes with a side of never never" AND "You're only gonna let me down/When it counts, you countdown"
'Addicted'
Last but certainly not least, "Addicted" takes spot six on "Breakaway." I have made a decision, decision made: "Addicted" is Kelly's best song ever! The "American Idol" winner has since put out three albums and no song has come close to "Addicted." If you listen to the lyrics, it probably explains why I'm afraid of commitment…oops can't say that.
Favise lyrics: "It's like you're a drug"
Kelly- I hear your pain, girl! See you Sunday. Get ready for me to bum rush the stage <3
Advertisement