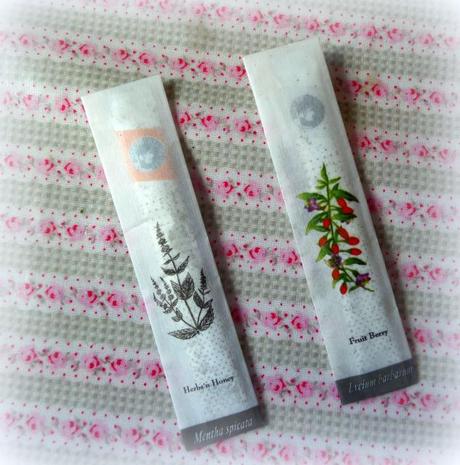 I wanted to tell you about these lovely herbal tea wands that I received from Bistro Tea.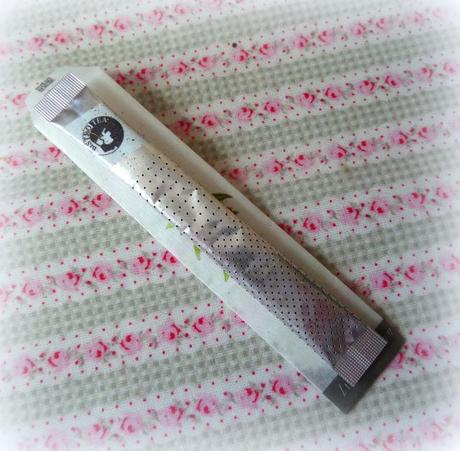 An attractive alternative to a messy tea bag, these are designed to give you a delicious cup of tea with no fuss, no mess, no waste, no teaspoon and no burnt fingers!
instructions on how to make a cup of Bistrotea:
remove the TeaPod from its paper envelope, put it in a cup, add boiling water and gently stir the TeaPod for a few minutes ~ let it stand for a minute to further infuse, then use the TeaPod to stir in your sugar and milk (if required when making english breakfast tea) ~ it will now be fully infused, so remove the TeaPod and tap it once on the edge of the cup to discharge any excess water, then pop it in your waste recycling bin

each TeaPod is packed at point of origin using premium grade, organic tea leaves that are harvested, selected and processed in sri lanka (formerly ceylon) on fair trade estates

eleven different blends are available:

black teas
english breakfast, earl gray and apple cinnamonred teas
jasmine lotus, strawberry and vanilla peachgreen teasginger, lemon grass and mintherbal infusions
fruit "goji" berry (caffeine free) and herbs n' honey (caffeine free)so there is a blend of tea to suit all tea lovers!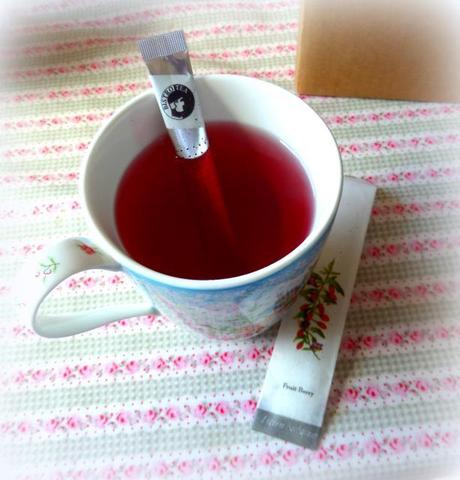 I was sent two of their herbal tea wands (Herbs and Honey and Fruit Berry) and I have to say they were delicious, easy to use and not as messy as using a regular tea bag.  I quite enjoyed them.
   

If you watch this video you can see them in action.  Simply Brilliant!
Beautifully designed and recyclable I think they're pretty special.
Find out more here on how to purchase them etc. here.
Follow them on Facebook
Follow them on Twitter