FirstLadyB | B Inspired By Entertainment News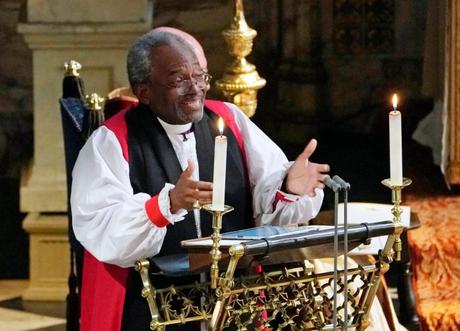 Bishop Curry, who preached at Meghan and Harry's wedding has been diagnosed with cancer and will undergo surgery for the condition, he has announced.
Curry, who is the presiding bishop and primate of The Episcopal Church, learned during his annual physical that he has a tumor on his prostate gland.
"I am happy to say that the prognosis looks very good and quite positive," the Bishop said in a statement. "I have spoken with several others who have gone through this, and who have offered both encouragement and helpful advice. I will be in the hospital for at least a day, then at home to recuperate".
Bishop Curry continued,
"I am very blessed with a wonderful family, a first-rate medical team, a great staff, dear colleagues and friends, a calling to which I have given my life, and above all a good, great and loving God in whose hands we always remain," the statement continued. "So, do say a prayer. And know that I look forward to being back at my post in September".