April 2014
There is a wooded place that brings me great joy.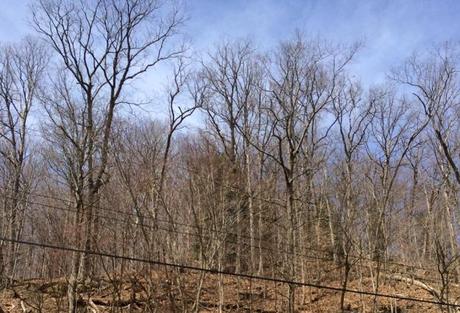 This elation does not stem from communion with nature or the serenity of the woods. No, my joy stems from the activity stirring in this woodland once a year: the Annual Maple Syrup Festival!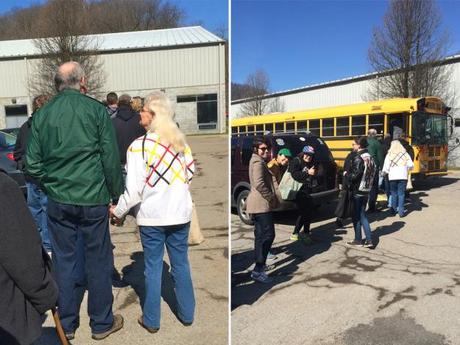 The festival provides yellow school bus transportation from parking to the site. You might find mullet love along the way!
This year marked my 4th time experiencing the wonder of this festival! Why do I mark my calendar months in advance? What makes pancakes and syrup so much more special in a barn, in the woods? Why do I wake up early on a Sunday to beat the lines?
Words may fail to fully convey the answers, but I keep attempting to articulate the merits anyway…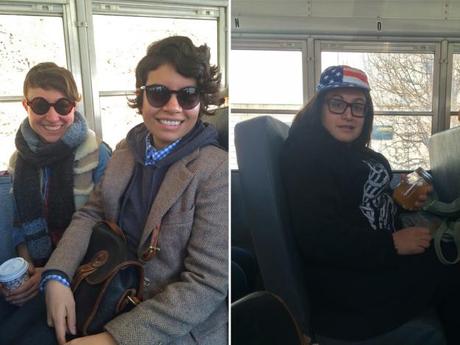 My crew for this year's festival rivaled my zeal! Sandra (middle) drove all the way from DC to join us, and Nina (right), who attended as a child, was the girl who introduced us to this magic in the first place. Plus we had Erin and Pam along for the ride. They were newbies, and we were about to show them something unforgettable.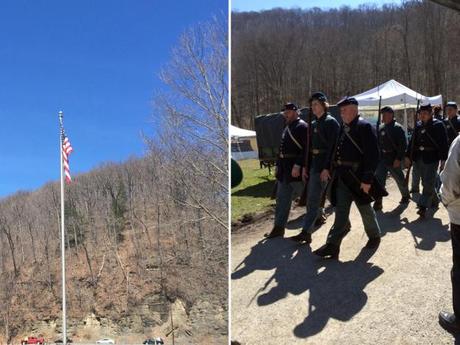 The flag and the Civil War reenactments should offer a pretty clear frame of reference, but lest you forget, this festival takes place in America!
Is it worth waiting in line for pancakes? Is it worth waiting in line for an hour? If that line is at the Maple Syrup Festival, then yes, indubitably!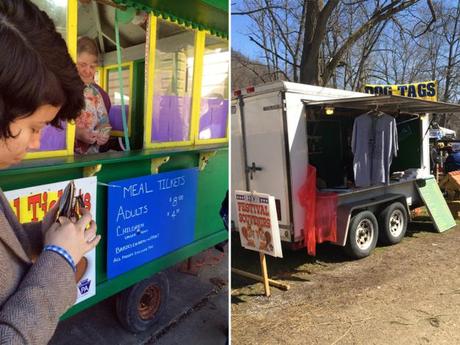 Should you want to commemorate the festival, there are plenty of XXL tshirts, as well as maple syrup and locally milled flours available for purchase. I stuck to buckwheat, wheat & cornmeal in lieu of a new shirt-dress.
Beyond maple syrup and pancakes (which are incentives in and of themselves), the festival features a field of vendors and attendees, ie: my people-watching happy place! Here are just a few of the wonders that transpired around the line and made the long wait pass in the blink of an eye…
Families with matching mohawks
Plenty of "real tree" ensembles
A baby goat
"Arts" & "Crafts"
What we called "narrative sweaters" (fleeces featuring wolves, or eagles, etc)
A face tattoo or two
A jean jacket with a wolf patch (You know she didn't buy it that way!)
Kitsch and lots of it!
What I presumed to be a Shania Twain cover band
Boy scouts looking like German youth (it's weird. This aspect is never not weird)
A random regal couple- were they wayward Europeans?!? How did they get there?
A ridiculously attractive Civil War soldier (ALL of us agreed, and our tastes are different to say the least)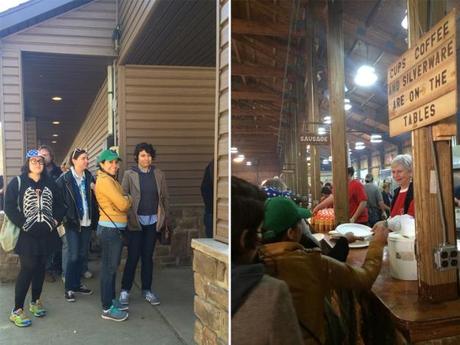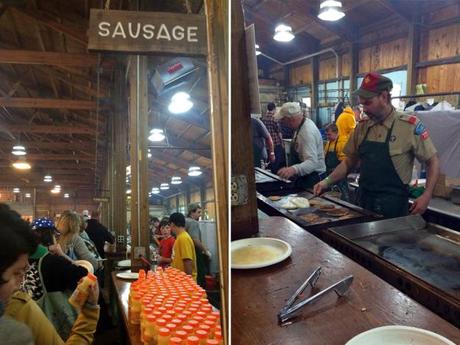 It's not every day Boy Scouts and troop leaders make breakfast for you!
The $8 fee covers coffee (but don't bank on a caffeine boost from this watery java), orange juice, three sausage links (additional links are available in $.50 increments- a real bargain!), all-you-can-eat buttermilk and buckwheat pancakes plus pure maple syrup! Whole grain pancakes and real maple syrup are a fast track to my pancake-loving heart.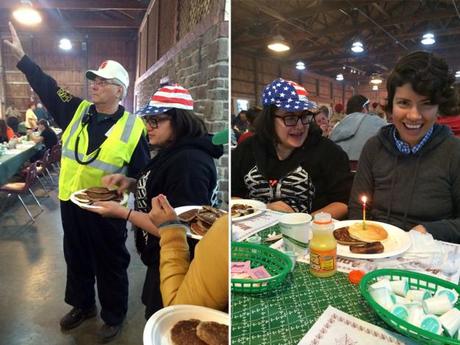 The real reason why this Maple Syrup Festival was magical? It's tradition! My best friends and I first attended in college as some weird thing to do to escape our stresses and celebrate Sandra's birthday.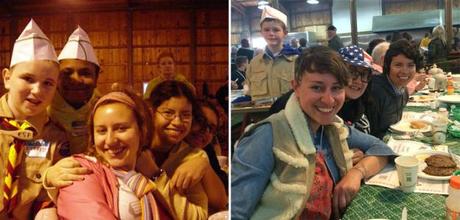 I bet if we had looked a little harder, we could have found the same boy scouts!
YEARS later, we are still close friends! Celebrating Sandra's birthday with commemorative, syrupy goodness and a people-watching goldmine was the perfect way to usher in the big 3-0.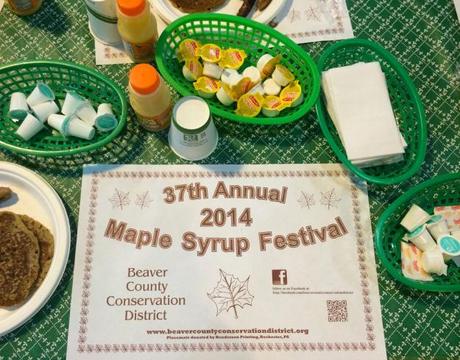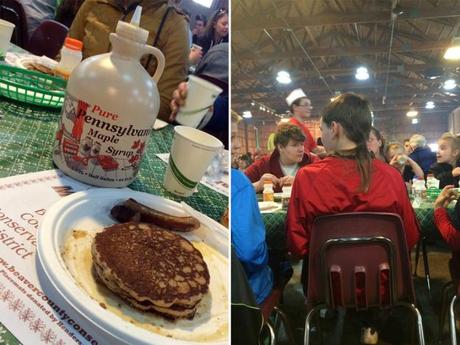 Likely the least attractive pancake pic I have ever posted, and the MOST EPIC rat tail I have ever seen! My face lit up like Christmas morning when I realized this kid was sitting behind me.
The "Sugar Shack" conveys why maple syrup costs so much money by explaining the process from tree to pancake. The aging, handmade graphics are not to be missed!
We ate until we were full, and we laughed until we cried. Much like the festival itself, I can't fully convey what made us laugh, but when I think of the festival and those moments, I feel as happy as a kid on a merry-go-round!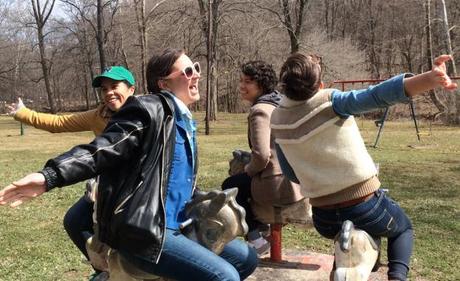 Perhaps I'll see you at the festival next year?

May Your Syrup Be Pure & Your Traditions Sweet!
-Quelcy