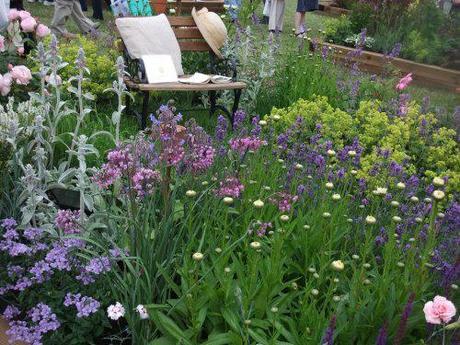 Yesterday I went to the Gardeners World Show in Birmingham.  This isn't an event I have been to before and to be honest it wasn't really my cup of tea but there was one element which I really liked and wanted to share with you.
The show has a 'competition' for enthusiastic gardeners and horticultural students who want to have a go at designing and planting a horticultural display which will be judged by the RHS – they call it 'Birmingham Borders'.  Each entrant is given a raised bed which has been ready prepared for planting and I think they have a couple of days to plant it up.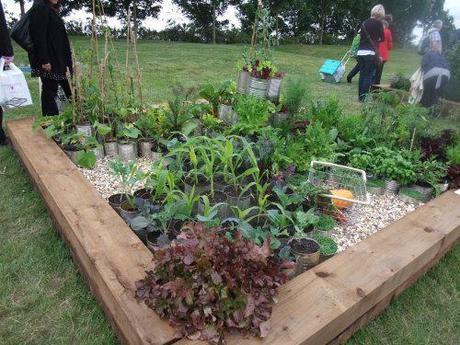 You get a feel  of the space from the photo above and as you can see there were a variety of styles adopted.  I have tried to find out what remit the entrants were given for their gardens but as there doesn't seem to be anything obvious in the show programme or on the website I am assuming they had a free hand.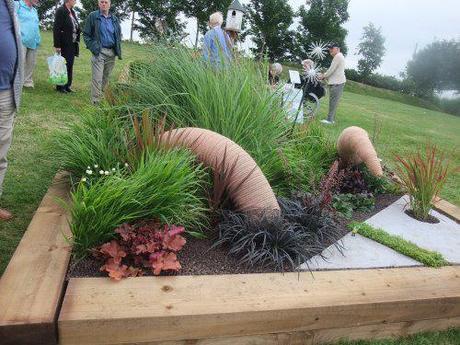 I was amazed at the standard of the entrants.  I don't think I would know where to start if I'm honest but then I suppose I'm not a budding garden designer so maybe it just isn't in my psyche.  Above is the entry from Garden Hero – a fellow garden blogger and twitter and you can read about the background to his 'garden' by clicking on the link.  He did extremely well achieving a Silver-Gilt and I don't think my photo does his garden justice.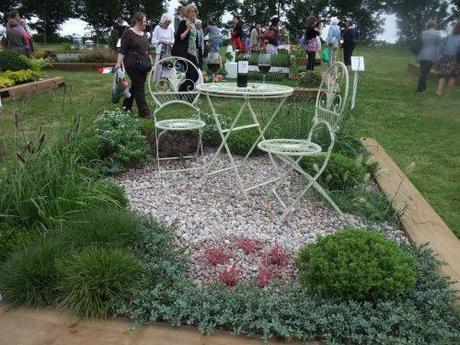 It was also interesting that some of the entrants had treated the small space as a garden as the one above did whilst other have treated it as a border. You can see more images of the borders here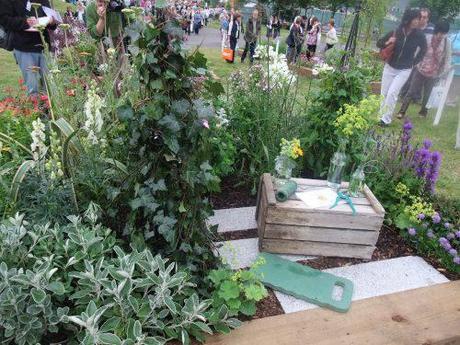 As I have said the standard was high and I think at least two of the gardens, including the one in the top photo, were awarded golds. Why did I like these so much?  Well because the 'gardens' were small on size and small on budget the average gardener  – me – could easily relate to them and get ideas.  Sadly, the show organisers put these borders right near the back of the site and I'm not convinced they were getting the attention they deserved.  We certainly had to go looking for them.
Hopefully some of these new garden designers will have got the bug and will aspire to compete at a higher level and we will see more of them.