Yes, three topics in one post!
Back in March, I ordered a bag from Thursday Friday. And I got it about 2 weeks ago. It was on back-order long enough for me to forget I ordered it, then remember, then forget again! Yes, I was waiting for a long time but it was worth. Please meet my new birkin bag. We'll call her .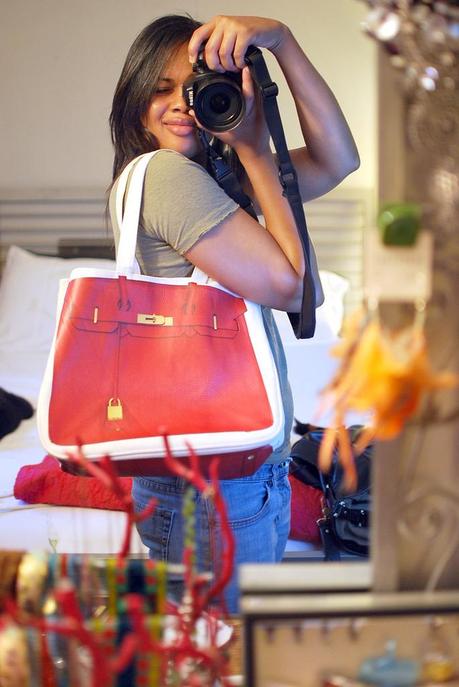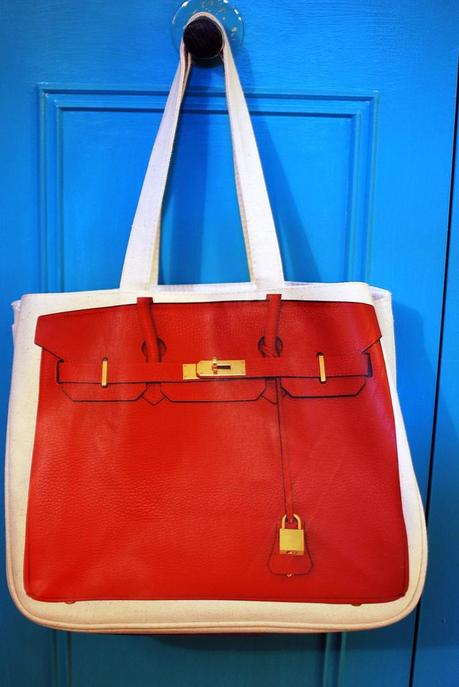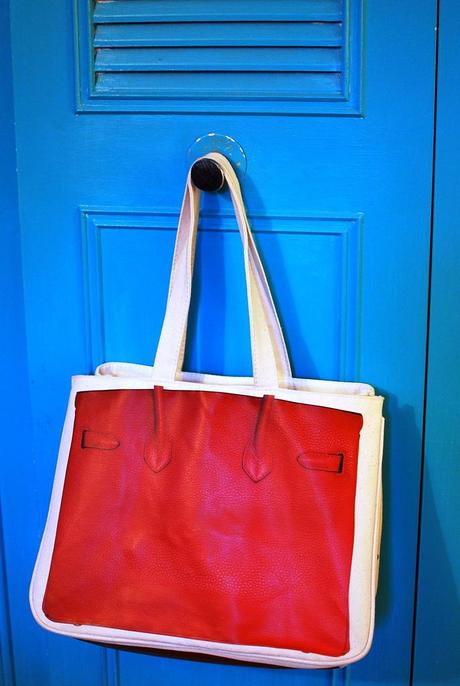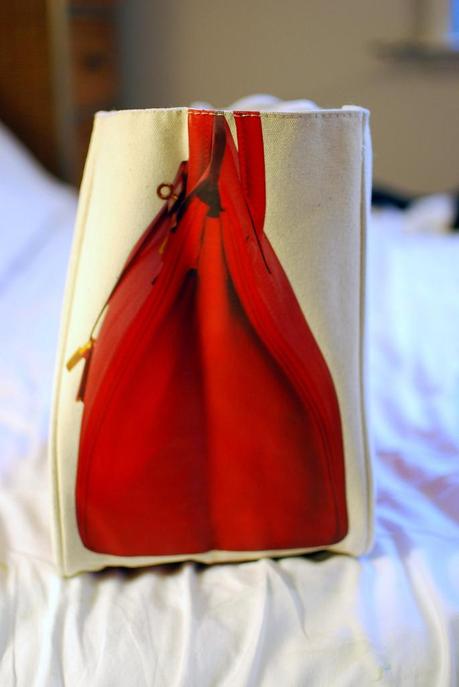 Awesome, right? It's a picture of the iconic Hermes Birkin bag printed on a large canvas bag. The picture quality is amazing and the bag itself is thick and well-constructed. While I have no desire to spend thousands of dollars on a real Birkin bag, I love the cheekiness of this version. If you want one, you're out of luck. It's no longer available on the website and I suspect that Hermes and its army of lawyers have something to do with that.
A while ago I promised a picture of Chloe in her lion hoodie and I've only now gotten around to taking a photo of her. Poor Chloe is always the one who has to wear the costumes, as Calliope puts up too much a fight to make it worthwhile. Chloe, however, gives up after a few minutes of wrestling and accepts her fate as cat model. If you look closely, you can see a look of defeat in her eyes. Don't worry, after enduring this humiliation I gave her some catnip and cuddles!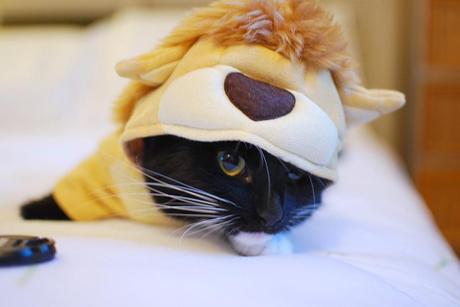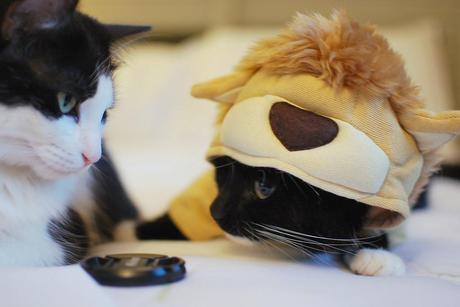 Annnnd, my new workout obsession. I'd heard great things about The Bar Method on fashionism so I was thrilled when a studio opened up a few blocks from my office. I jumped on the new member special pricing (after crying at the prospect of paying full-price when it runs out) and attended my first class last week. So far, I absolutely love it. It reminds me of a ballet rehearsal, only way harder and intense. When I went for my first class, I was surrounded by women who had the type of body I want- slim but strong and very lean. It's both intimidating and inspiring. The owner and instructors are very friendly and walk around the class adjusting your form and offering hints. And yes, they're in amazing shape too. I've signed up for unlimited sessions for one month, so I'm trying to get my money's worth and go 4 times a week. I'll let you all know how it goes and if you're in Boston they are still offering the new member special, so get on it and come workout with me!
Share/Bookmark