Last night (Thursday 26 June) I had the pleasure of attending the launch night of the Manchester Picturehouse restaurant.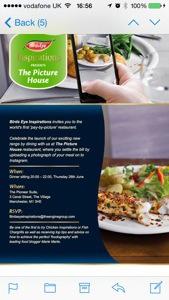 The restaurants have been launched inline with the new Birds eye inspirations range. Restaurants across 3 venues (London, Leeds & Manchester) have been treating selected lucky diners to delicious new inspirations meals. Guests then settle the bill simply by taking pictures and uploading to twitter or Instagram. You can view the goings on via #picturehouse or #birdseyeinspirations.
The Manchester event took place on Canal Street in the famous Village area of Manchester town center. I was allowed to bring with me a guest and chose my long time friend Julie.
We arrived at 8pm and shown to our table. The restaurant was decorated to high standard with ambient mood lighting. It felt very relaxed and was a nice atmosphere.
The staff were lovely and friendly. A small kitchen area could be viewed at the back of the room. Two huge screens were visible to all and this was so diners could upload tweets and Instagram pictures throughout the evening.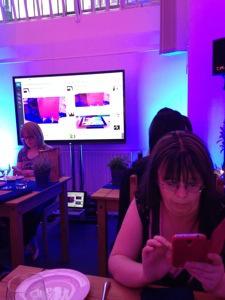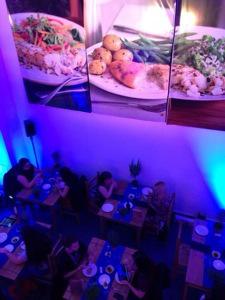 Each table was given their own iPad to take and upload photographs to Instagram. I also took a fair few on my own mobile.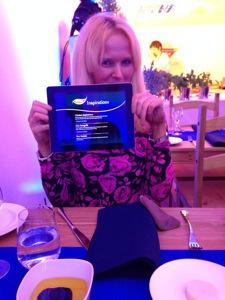 The bread arrived in a rather cute brown paper bag. We were given a full bottle of wine of our choosing and fresh water was also available.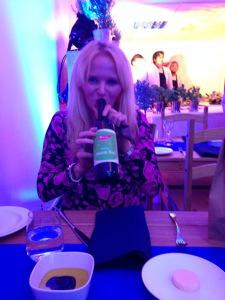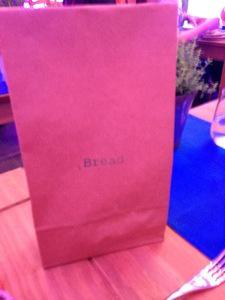 Our main course had 3 options. Fish, chicken and rice infusions. We both chose chicken. It did not take long to arrive and was beautifully presented on a bed of peas, sauce and vegetables. It tasted really good too. I had not eaten all day so was really looking forward to this.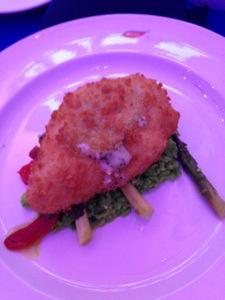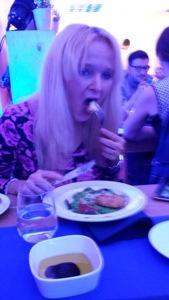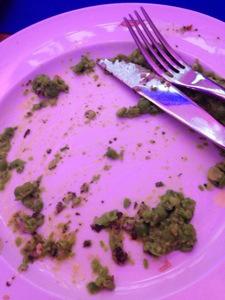 Yes my plate was quickly empty. I took and uploaded many pictures whilst eating and drinking. Next onto dessert. The choice was strawberry or chocolate and we both went for strawberry. The dessert was again very nicely presented and was fresh strawberries with a very nice biscuit mix. Topped with ice cream.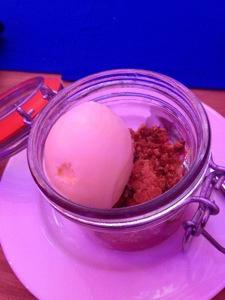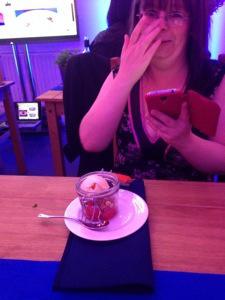 After dessert we were given a lovely cup of coffee too.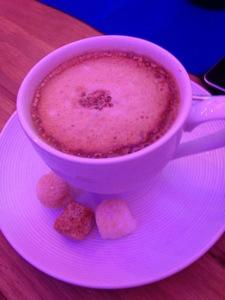 Then our bill which most diners dread!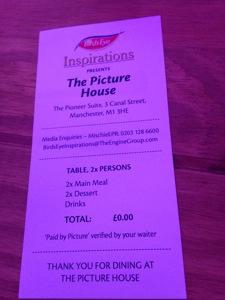 Well not in our case as our bill was zero thanks to Picturehouse allowing us to pay with the many photographs we took, both of our delicious food and of each other.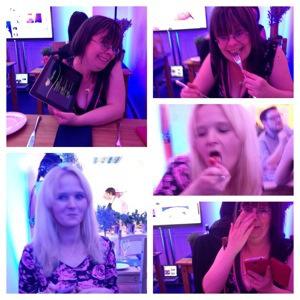 We had a really good night and did not pay a penny for our lovely meal or for the wine of which I consumed a fair bit.
To find out what everyone else thought go to Twitter and #picturehouse #birdseyeinspirations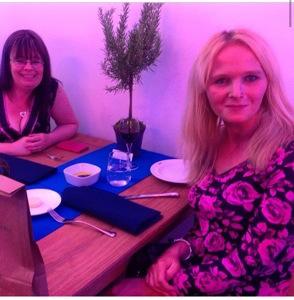 And after our meal we met a few rather strange characters along Canal Street too.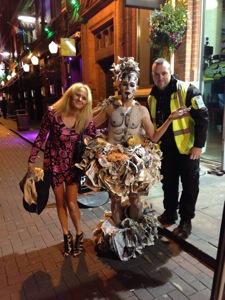 Which I just had to share.