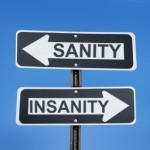 I was so encouraged after viewing the press conference from Prince George's County Police Chief  Mark Magaw.  The police department's summer initiative was a great success.  By targeting 67 ex-offenders and parolees, the five focus communities of the crime initiative saw drops in crime ranging from 9.7% in Suitland to 23.2% in Hillcrest Heights for the first 9 months of 2011.  See video below for coverage of the story.
Countywide, violent crime is down 12.1%, property crime is down 8.4% and the overall crime rate is down 9.0% for the first nine months of 2011.  Then I wake up and see another headline: Two Men Shot In Two HoursOvernight in Prince George's County.  I feel a Florida Evans moment coming over me, "DAMN, DAMN DAMN!!!"  What happened in Temple Hills and Lanham?  Didn't they see the report?  Did they NOT get the memo?
Somebody within the community of last night's criminal offenders knew something.  The perpetrators of last night's crimes are somebody's sons, brothers, uncles, nephews, friends, or neighbors.  What the police did for the 67 ex-offenders was to coordinate help for them by way of social workers and nonprofit organizations.  They were also informed that they'd be closely watched and there would be stiff penalties if they re-offended.  If we, as the community for these people who commit crimes, don't lay down a matching similar gauntlet to that of the police department, we will continue on this roller coaster ride of big great news followed by crimes that flip you the bird first thing in the morning.
I was really encouraged then I was really bummed out.   All this up and down can get a resident sick, and tired.