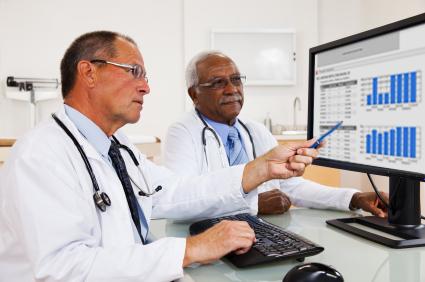 Today's post is a guest blog by Dr. Stephen Vogt, President and CEO of BioPlus Specialty Pharmacy.
BioPlus   TAP App – Therapy Access Portal
As it is right now,   health care costs account for a shocking 17.6 percent of the United States'   GDP (gross domestic product), according to data from the Organization for   Economic Co-operation and Development (OECD). The health care system is not   just a money pit, but a time sink as well, with doctors spending   three-quarters of an hour every day dealing with payers, formularies, and   getting prior authorizations in order. As Dr. Cutler points out, "The amount   of time and money spent on administrative tasks is one of the most   frustrating aspects of modern medicine."
Since administrative   costs represent a large area of health care spending, Dr. Cutler and his   colleagues suggest that this is an appropriate area to target for savings.   They recommend that standardization is a key way to garner rapid and large   savings. The Health Insurance Portability and Accountability Act (HIPPA)   created electronic processing standards that started us off on the right foot   and the Affordable Care Act (ACA) made a bit more progress.
The Health Information   Technology for Economic and Clinical Health (HITECH) Act established   financial incentives for electronic transmissions and the use of electronic   health records. Although physicians are not required to use electronic   transactions, doing so does save money in the long run and if there was   widespread adoption, it could save the system $11 billion per year, says Dr.   Cutler's group.
At BioPlus, we are doing   our part by supporting the easy and seamless use of e-prescribing and   e-referrals for providers. For example, our TAP App tool   eases the administrative burden of reimbursement, prescription writing,   adherence monitoring, and drug list reviews for physician offices; this saves   both time and money for prescribers. I'm not the only one excited about what   TAP App can do for the health care industry; it was a key reason that I was   honored as the 2012 Next Generation Pharmacist's Technology Innovator of the   Year and awarded the 2012 URAC Health Care Stars! Award for Consumer   Protection. Find out more about Tap App today.
Stephen C Vogt,   PharmD
President and CEO
BioPlus SP
www.bioplusrx.com
Sources:
Cutler D, Wikler E, Basch P. Reducing administrative costs   and improving the health care system. N Engl J Med 2012;367:1875-8.
The Organization for Economic Co-operation and Development
.
OECD   Health Data 2012
.
How Does the United States Compare? http://www.oecd.org/unitedstates/BriefingNoteUSA2012.pdf
---
[VDT1]Can   we link to the new video here?