Thursday, May 22, 2014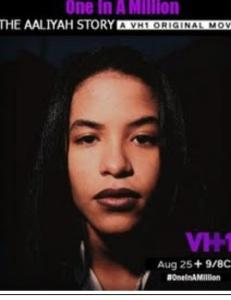 The World's 'BabyGirl' Is Finally Getting Her Long Awaited Biopic . 'The Aaliyah Story' Is Now In Production . Its Been Talked About For Such A Long Time To No Avail But VH1 Has Finally Made It Happen .
Why Such A Long Wait ? As Some Of You May Know , Aaliyah's Family Usually Does Not Support Any New Music Or Movies About The Late Star , Could Be To Keep The Wound Closed , Maybe It's The Fear Of Not Catching The Right Sound And Having It Be Not So Organic Or Maybe They Just Don't Feel Like Theirs Anyone Out There To Capture Her Essence On Film But Whatever The Reason VH1 Is Going Full Speed Ahead With This Story .
An Actress Named Tristin Mays Took To Her Instagram To Say ….
Normally I wouldn't do something like this. But a very close friend of mine, @loganlaurice, gave me the courage to speak up about something that's been pending and sitting on my heart. Today, I can't be upset that I didn't book the role I worked so hard for. This may have been the most difficult, emotional, inspiring, and lengthy audition process I've ever experienced. Getting the chance to portray someone I've always loved and admired so much was a blessing every single step of the way. I invested every ounce of my body mind and soul into this process and I can honestly say I'm proud of myself. God definitely has something incredible in store for me. A huge thank you to everyone who believed in me and spoke up for me in the room. And a huge congratulations to everyone in the cast!#TheAaliyahStory. Like Logan said, you're satisfied no matter the outcome of things that aren't in your control."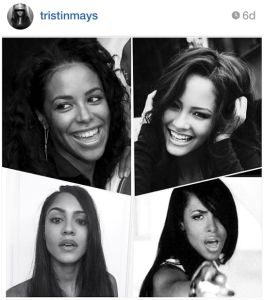 This Lets Us Know Casting Is Taken Care Of & We'll Be Waiting Patiently To Find Out Who The Lucky Actors & Actresses Are .
Vh1 Did A Great Job With The TLC Biopic So They Have A Great Deal Of Pressure To Make 'The Aaliyah Story' Just As Or Even Greater .
We'll Be Watching …..