So Billu's in Harris Park has been on my "to-eat" list for years even though it is only less than a 15 minute drive from my crib. Nevertheless, I finally got my hands on my long anticipated giant dosa after discovering it from Chocolatesuze.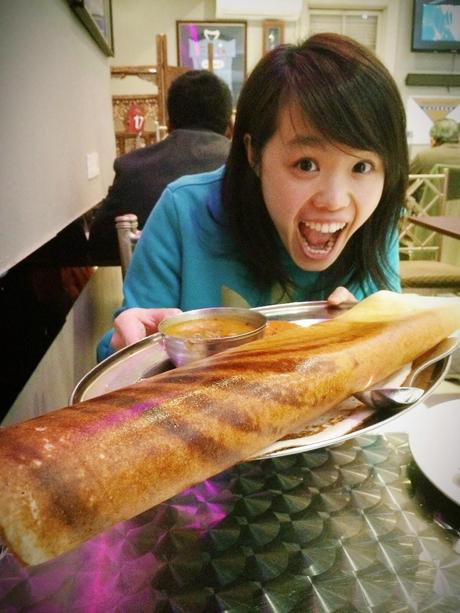 Dosa vs Shan 
I ordered one of Billu's popular dosa and it was giant as. It was like bigger than my face. I was struggling to fit the entire dosa into the photo and my stomach. First world problem much?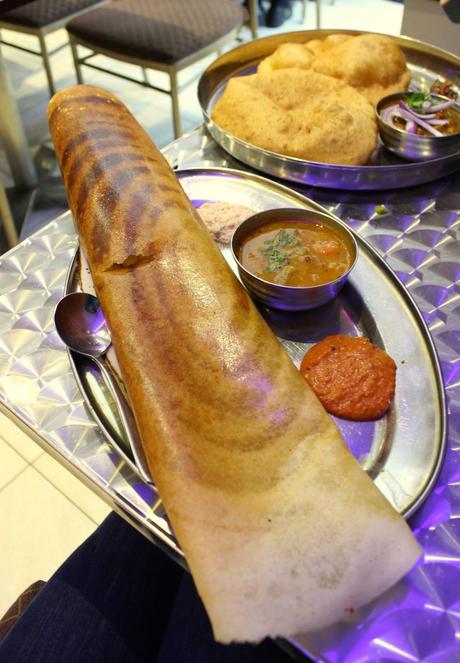 Ghee roast masala dosa - $13.90
The edges of the dosa were crispy while the center reminded me of a crepe. The "filling" of the dosa was made of loads and loads of fluffy mashed potato mixed in with a chilli chutney which went so  with the chickpea curry garnished in coriander. The dosa was a tad too buttery for me but you can order ones that are less buttery if you think it might be too heavy for you.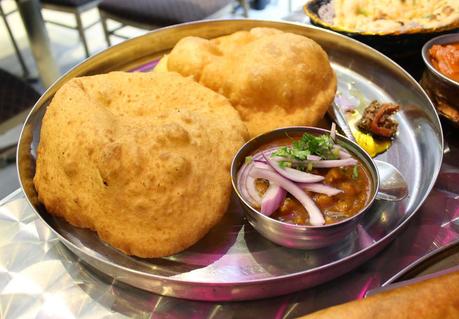 Channa bhatura - $11.90
Who can ever say no to two deep fried puffs of hearty goodness? I loved tearing apart the large piece of hallow bread with my bare hands and dipping it into the spicy chickpea curry. The deep fried bread was soft and thick but oh so fluffy. The curry wasn't as heavy as anticipated but if you want it more spicy, simply just add more chilli paste like I did. This was definitely my favorite dish of the night.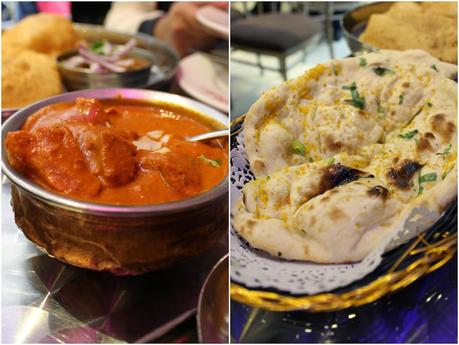 Left: Butter chicken - $17.90
Right: Garlic naan - $5
The butter chicken might appear to be a small bowl especially for its price but as I have said many times, never judge a book by its cover cos dayum, this was one heck of a meaty and filling dish. One of the best things about ordering butter chicken with naan bread is that you are always guaranteed to have extra curry / sauce remaining which you can then wipe it all up with that bread. One hearty dish that is guaranteed to always hit the spot.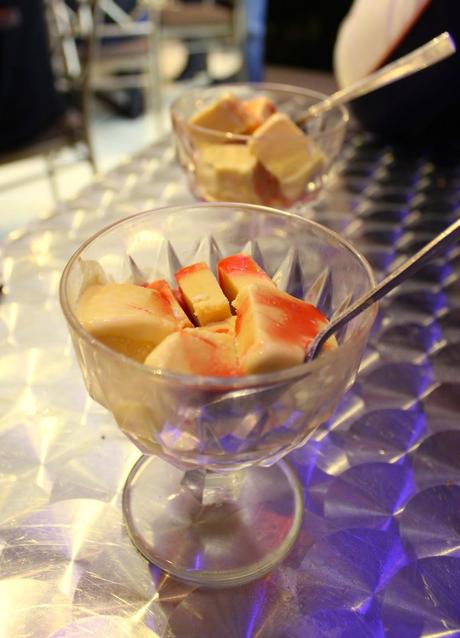 Mango kulfi - $3.50
Last but not least was of course, dessert which we all know has a stomach of its own. I just couldn't leave without ending the night with some sweet mango ice cream deliciousness. It was a lot sweeter than expected and by that stage, I was beyond stuffed so as tempting as it is to have your own, I would recommend sharing.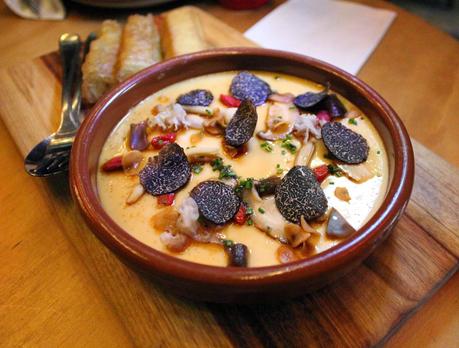 Devon by night giveaway
Finallyyyyyyyyyy, as mentioned in my last blogpost, I will be giving out five cafe / restaurant vouchers with thanks to Wasamedia as a way of saying thank you for supporting this little foodie project over the past five years. 
For this week, I will be giving away a $50 voucher to Devon Cafe to one lucky winner. 
All you have to do is simply drop a comment below so I know you are in the running for this week's giveaway, it is that easy. Competition is only open to Australian residents and will close on
9 pm AEST on the 21st of November 2014
. 
Good luck y'all!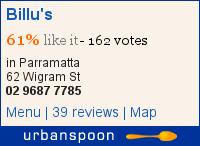 Gotta go eat!!