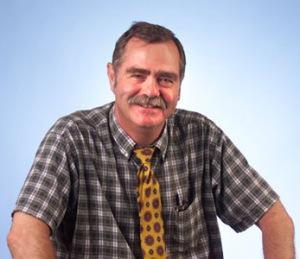 St. Louis Post-Dispatch columnist Bill McClellan published a column on Wednesday in which he states that the U.S. military should do away with funeral honors because "most veterans did nothing heroic" anyway.  He states: "Both the federal and state government are broke.  So why are we providing funeral honors for all veterans?"
He continues:
"Bear in mind that most veterans did nothing heroic…They served, and that's laudable, but it hardly seems necessary to provide them all with military honors after they have died.  In fact, it seems generous enough to provide veterans and their spouses with free space and headstones at a national cemetery."
Mr. McClellan, who surprisingly is a veteran himself (Vietnam War), concludes that the government needs to cut "unnecessary" costs.  He believes this a good place to start.
 "We owe a lot to our veterans…They might not have been heroes, but they served. I hope they join with me in considering this a final chance to serve their country. Let's play taps for an unnecessary program."
McClellan thinks only soldiers that die "in combat" should get full military honors.
I disagree with him.
EVERY person who joins the military in any capacity is a HERO in my book.  I don't care if you are on the front line or simply working at headquarters ensuring the safety and efficiency of the operation.  To me it doesn't matter if you die during the war or years later.  You are an American hero and therefore should be honored as one.  You deserve my respect.
I understand we are broke.  Experts estimate we use millions of dollars every year on such funerals.  I don't care.  We have many other avenues for cutting costs.  Why don't we cut the benefits of our Congress?  We could at the least shorten their vacations. 
If anything I don't think we are spending enough on our military.  Last December, I highlighted a Newsweek article which highlighted the struggles our servicemen and women face when they get back.  Most people don't know that more soldiers have committed suicide upon returning than have died in battle.  That should be a priority.  Our military shouldn't have to sacrifice anymore.  We, civilians, should now share the sacrifice.  These men and women risked their lives to protect our freedom.  We can at the least refuse to forget and neglect them when they come back.
Sorry Mr. McClellan.  I thank you for your service.  You expressed bravery that I have yet to master.  However, I wholeheartedly think you missed the mark on this one.
What do you think?   
Email: [email protected]
Twitter: @adrakontaidis & @talkrealdebate