FirstLadyB | B Inspired By Entertainment News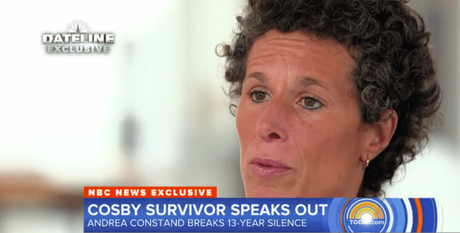 The former operations manager for Temple University women's basketball program Andrea Constand is finally sharing her story…
Constand accused Bill Cosby, a Temple alumni, of sexually assaulting her back in 2004 after giving her "3 blue pills."
Last month a Pennsylvania jury found the comedian guilty on 3 counts of indecent sexual assault, stemming from the accusations. During the press conference after the verdict, Constand stood with the DA, but didn't speak, but now she is!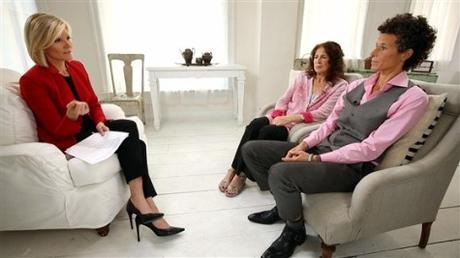 Dateline NBC
For a Dateline special "Bringing Down Bill Cosby: Andrea Constand Speaks," Constand sat down with NBC's Kate Snow to finally share her story:
Constand who was looking for a career change, said Cosby, who was mentoring her at the time,  invited her to his home.
Those blue pills to "help her relax"
"Three blue pills. And he put his hand out and I said, 'What are those?' And he said, 'They'll help you relax,'" she recalled. "And I said, 'Are they natural? Are they, like, a herbal remedy?' And he said, 'No, they're your friends. Just put them down.'"
"I trusted that they would maybe just help me feel a little more relaxed," she said.
Things then went wrong.
But within half an hour, she started slurring her words and could no longer walk. As she testified in court, Constand said Cosby helped her to a couch and then assaulted her.
"My mind is saying, 'Move your hands. Kick. Can you do anything? I don't want this. Why is this person doing this?' And me not being able to react in any specific way," she said. "So I was limp. I was a limp noodle."
Constand awoke hours later, embarrassed by what had happened. She said Cosby gave her some breakfast — tea and a muffin — and Constand drove herself home. She took a shower, had a good cry and went on to work.
The special airs tomorrow on NBC and also includes interviews with four other Cosby accusers.
Trending Now
Bill Cosby Accuser Andrea Constand Has Broken Her Silence After 13 Years
Lonnie Hunter & Structure "Days Of Elijah" Ft. Vanessa Bell Armstrong
Kim Kardashian West Meets With Donald Trump To Discuss Prison Reform
Harvey Weinstein Has Been Indicted On Rape Charges
Dottie Peoples Being Honored At Essence Festival All-Star Gospel Tribute
MERGING FAITH WITH POP CULTURE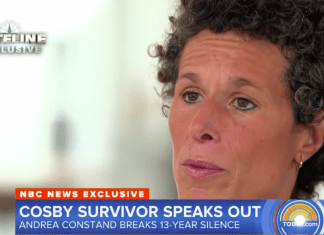 Trending News
Bill Cosby Accuser Andrea Constand Has Broken Her Silence After 13...
FirstLadyB

-
May 31, 2018
0 Bill Cosby accuser Andrea Constand is finally breaking her silence after 13 years to Dateline.

Kim Kardashian West Meets With Donald Trump To Discuss Prison Reform
May 31, 2018

Harvey Weinstein Has Been Indicted On Rape Charges
May 30, 2018

Steve Harvey Morning Show Comedian Assistant Found Dead In Hotel Room
May 30, 2018

Donald Trump Speaks On Roseanne Show Being Cancelled
May 30, 2018
CHRISTIAN/ GOSPEL MUSIC
All
Black Love Doc
Book of John Gray
Christian News
GreenLeaf OWN
Love Is_
Movies
Music
Queen Sugar
Saints & Sinners
Super Soul Sunday
Trending News
We're The Campbells
More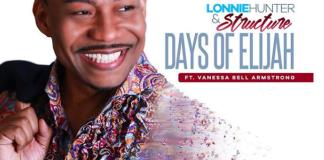 Music
Lonnie Hunter & Structure "Days Of Elijah" Ft. Vanessa Bell Armstrong
FirstLadyB

-
May 31, 2018
0 Lonnie Hunter & Structure are back with new single "Days of Elijah" featuring award winning gospel artist Vanessa Bell Armstrong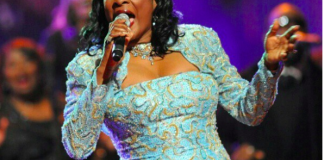 Music
Dottie Peoples Being Honored At Essence Festival All-Star Gospel Tribute
FirstLadyB

-
May 30, 2018
0 Gospel music legend Dottie Peoples is being honored at the 2018 Essence Festival All-Star Gospel tribute on Sunday, July 8th in New Orleans

Gospel Singer Casey J Teases New Music "If God"
May 29, 2018

#MusicMonday: Charles Jenkins & Fellowship Chicago "Can't Turn Back"
May 28, 2018

Major "Better With You In It" Official Video
May 27, 2018

Gospel Legend Melvin Williams Receives Southeast Emmy Award Nomination
May 27, 2018
CHRISTIAN ENTERTAINMENT NEWS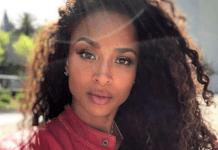 Christian News
Ciara Giving Her Followers A Little Encouragement On Instagram [VIDEO]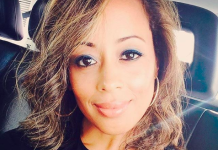 Christian News
An Emotional Essence Atkins Shares Her Sons Favorite Bible Verse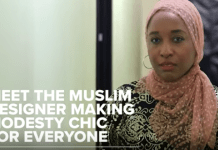 Christian News
Muslim Designer Nzinga Knight Designing Chic Modest Fashion For All Women