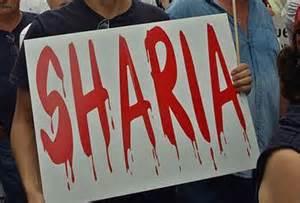 I am appalled at the ignorance of the right that combines with deep, passionate hatred - bignorance is my new term for it, big, bigoted ignorance.  Behold the shameful tragedy that are the conservatives among us.
What Seattle is doing is entirely about fairness and creating opportunities -- both for residents and for local business.  Minneapolis has had a similar plan since 2006, which has helped expand home ownership, and as a result also expanded the tax base.  No ill side effects have resulted from it. What they are trying to do in Seattle similarly is to accommodate a form of lending that is not unique to Sharia law or to Muslim culture, but has been common to the major religions of the world, and many of the majorly influential cultures of the globe. 
It reflects not ONLY an ignorance about Islam or other groups or faiths, but a profoundly willful ignorance of world history generally and comparative religions, but ignorance of Christian European history specifically.  It is appalling racism combined with the worst hypocrisy to condemn in others the exact same conduct and beliefs in your own culture, history and traditions. 
From wikipedia:
Historically, some cultures (e.g., Christianity in much of Medieval Europe, and Islam in many parts of the world today) have regarded charging any interest for loans as sinful.
Some of the earliest known condemnations of usury come from the Vedic texts of India. Similar condemnations are found in religious texts from Buddhism, Judaism, Christianity, and Islam (the term is riba in Arabic and ribbit in Hebrew). At times, many nations from ancient China to ancient Greece to ancient Rome have outlawed loans with any interest. Though the Roman Empire eventually allowed loans with carefully restricted interest rates, the Christian church in medieval Europe banned the charging of interest at any rate (as well as charging a fee for the use of money, such as at a bureau de change).
The pivotal change in the English-speaking world seems to have come with lawful rights to charge interest on lent money, particularly the 1545 Act, "An Act Against Usurie" (37 H. viii 9) of King Henry VIII of England.
Islamophobic intolerance is strong on the right.  Every possible opportunity is grabbed to pile more hate on decent, U.S. law abiding Muslims, in an attempt to turn the USA into a theocracy with the crazies in charge. 
I've quoted from the excellent debunker of myths and lies, Snopes, below -- but their entry goes on much longer than what I have excerpted.  I encourage people to read the Snopes entry in its entirety.
From Snopes:
FACT CHECK

: Is the city of Seattle forcing local businesses to comply with Sharia law?


Claim

:   The mayor of Seattle has "launched" a new "rule" forcing businesses to comply with Sharia law.
image: http://www.snopes.com/images/m/mostlyfalse.png
  

MOSTLY FALSE

WHAT'S TRUE

:   Seattle is exploring options to make home loans accessible to Muslims who are unable to participate in standard mortgage programs due to religious proscriptions.


WHAT'S FALSE

:   Seattle businesses are being forced to comply with tenets of sharia law.


Examples:

   [Collected via Twitter, July 2015]


Warner Todd Huston

@warnerthuston

Seattle Mayor Planning to Force Banks to Give Sharia Compliant Homes Loans to Local Muslims

http://

rightwingnews.com/democrats/seat

tle-mayor-planning-to-force-banks-to-give-sharia-compliant-homes-loans-to-local-muslims/ 

… 11:00 AM - 17 Jul 2015


EMERSON E.RODRIGUES

@EMERSON_NALITA

Seattle's Liberal Mayor Caves To Muslims Following Sharia Law - BuzzPo

http://

fb.me/44me5n3Hp 4:00 AM - 17 Jul 2015


Bunch

@bunch1243

Mayor, no Sharia law applies in America!! Stop this unconstitutional junk.

http://www.

bizjournals.com/seattle/blog/2

015/07/seattle-mayor-offers-plan-to-help-followers-of.html?utm_source=feedburner&utm_medium=feed&utm_campaign=Feed%3A+quicksnailsfeed+%28quicksnailsfeed%29 

… 10:10 PM - 16 Jul 2015

Origins:

 On 17 July 2015, the unreliable web site Conservative Tribune published an article titled "ALERT: Seattle Mayor Launches Rules to Force Local Businesses to Comply With SHARIAH LAW" claiming that:


In one major American city, new rules may force banks to comply with Shariah law on lending and interest.
One of the major tenets of Shariah law is that Muslims cannot pay interest on loans. In countries with large Muslim populations, there's something known as Islamic banking, which manages to get around this through various machinations.
Seattle Mayor Ed Murray wants to see that change, and he's apparently willing to force banks into Shariah-compliant lending if necessary.
This means that, if it passes, Seattle will be the first city in America to mandate that its banks allow access to Shariah-compliant financing.

That claim was sourced to the TeaParty.org site's article "Seattle Mayor Offers Plan for 'Sharia-Compliant' Housing Rules," which offered the following visual:

That article was a word-for-word copy of a Puget Sound Business Journal article about a potential plan by the mayor of Seattle to help Muslims obtain home loans to buy houses. Quoting both Seattle Mayor Ed Murray and Council on American-Islamic Relations (CAIR) Seattle-area Chapter Executive Director Arsalan Bukhari, the article explained that the city was examining housing options available to home-buying Muslims who are prohibited from participating in the traditional American housing market due to religious restrictions that prohibit them from obtaining standard home loans (despite their having desirable credit profiles).