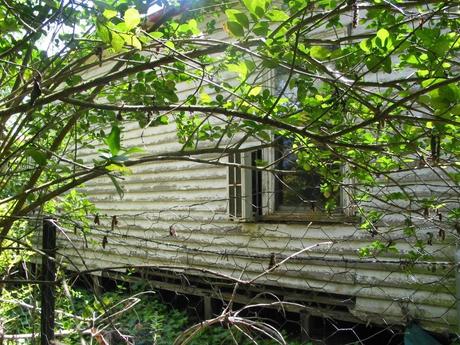 As far as I perceive, entities such as the Bunyip that were said to inhabit the Aboriginal landscape of Australia do so still, though we've dismissed them as imaginary. The town of Bunyip, 80 km east of Melbourne is not imaginary. It's only my fascination with an old property for sale there that might be classified as such.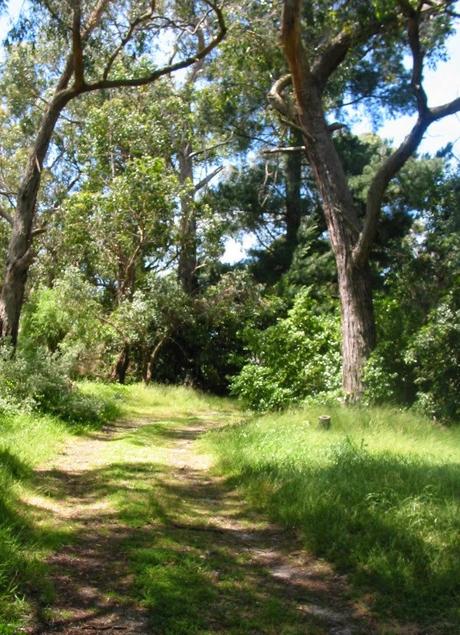 With this as its driveway though, you can see how easy it was for me to be enchanted. The St Thomas' Anglican Church Bunyip Annual Flower Show and Market notwithstanding, I had no otherwise strong reason to go there, to Bunyip. 

It's not exactly prime real estate, what with its various sheds a bit more than knocked about...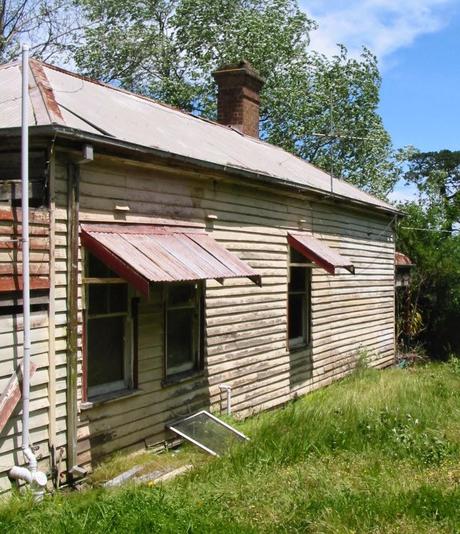 ...and one or two details requiring attention.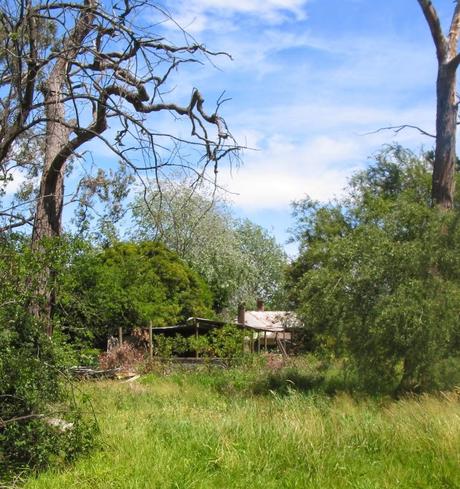 But with this as a back garden, I was dreaming of all that could be done, of the forest I'd make, with a Japanese air.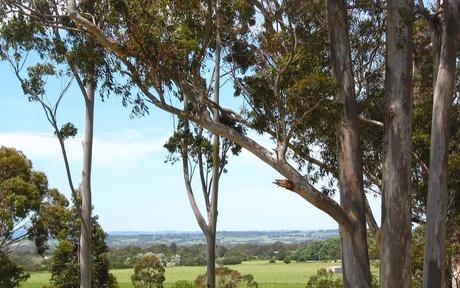 This, above, is the view of surrounding countryside from the township's hillside position. Some people would call it a view to die for.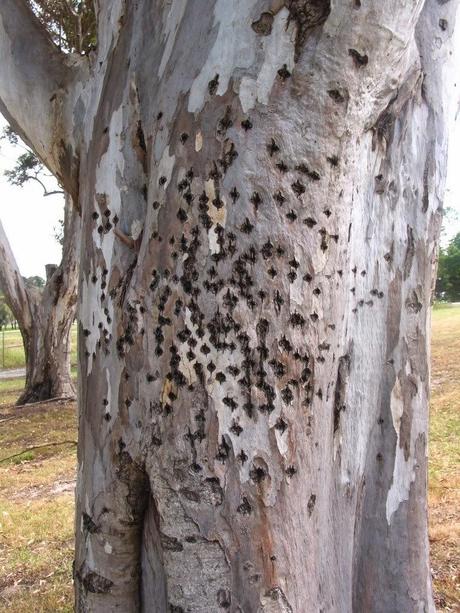 Near to the train station are some spectacular trees, such as this scarified Eucalypt.
Just because something's showing signs of wear and tear doesn't mean it should be bulldozed, I told myself. For me, in truth, it's just these signs I find most appealing.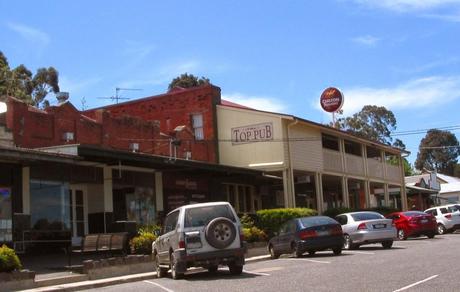 So, it doesn't look like I'll be buying an acre in Bunyip and building a dream garden there. I consoled myself with a glass of wine in The Top Pub instead...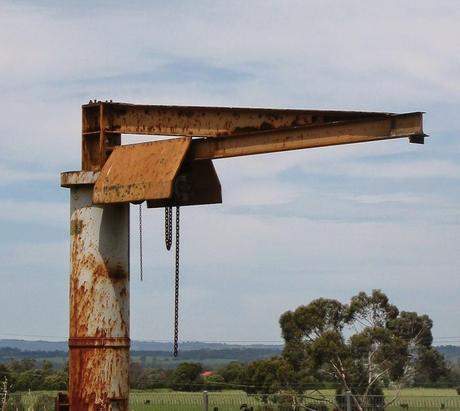 ...finding beauty, not beasts, everywhere.