India.com Web Portal Limited, with 50 million unique visitors per month, is among the top and fastest growing digital publisher in India. And their technology news portal " BGR India " which covers technology news from Indian perspective, is one of the most popular technology news portal.
After the grand success of BGR India's event 'Dream 500 Million Smartphones' in 2014, they now followed with a day-long conclave termed as IOT India 2020: Internet of Everything.
IOT India 2020: Internet of Everything served as a platform for all stakeholders to converge to hold discussions about what Internet of Things means in the context of India and how IOT can participate and how it can have a positive impact on our day-to-day lives as well as help in government initiatives like Smart Cities and Digital India.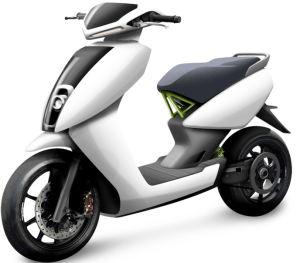 The conclave provided a platform for Indian startups and small and emerging companies to access useful and specialized knowledge and support. Among the attendees of the conclave were several big names and industry leaders, venture capitalist and many entrepreneurs and consultants. All shared their views and opinions about the evolving technological landscape of India. The event saw panel discussions and addresses by senior leaders like Sandeep Sibal, Country Manager and Vice President, Business Development for Qualcomm India; Anil Reddy, Chief Strategy Officer, Microsoft India; Rohan Verma, Director MapmyIndia; Satish Jadhav, Director, IOT Embedded Sales Group - South Asia, Intel;Sandip Datta, IBM Analytic Head - Industrial Sector, India and Asia Pacific; Rajiv Sikka, IT Head, Medanta Multi Super-specialties Group of Hospitals;Vishal Gondal, Founder and CEO, Goqii; Nayan Raheja, Executive Director, Raheja Builders Pvt Ltd; Tarun Mehta, Co-founder and CEO, Ather Energy.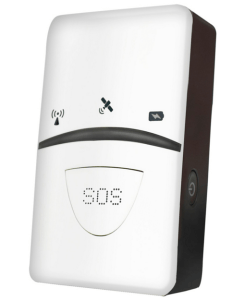 Speaking at the event,
Mr. Sandeep Amar, Chief Operating Officer at India.com
said,
"We have witnessed enormous growth in the technology landscape in India, BGR India'sIOT India 2020: Internet of Everything is solely aimed at setting the benchmark and starting conversations of how Internet is impacting not only how we interact with the online world but how billions of objects and sensors connected to the Internet would change and improve lives. With Internet of Things being the new land of entrepreneurial opportunity, there is a need to create an ecosystem for transfer of knowledge and technological know-how amongst the industry stalwarts as well as providing a platform to help the growing startup community in this space. It was a pleasure to witness some of the most innovative product companies at the conclave with offerings ranging from healthcare, entertainment, women safety, care for the elderly, home automation and smart cities."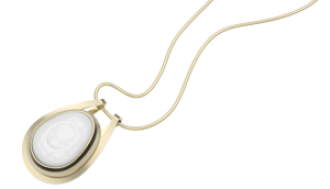 Anil Reddy, Head- India Strategy, Microsoft
said,
"IOT" is not just for Enterprises, it is for consumers as well. The world today has an enormous number of devices that contain embedded technology to communicate and interact with each other. IOT will become the mesh that brings data from these devices to allow companies to deliver better products and services to customers. It will also allow governments to deliver net new and better citizen services. Businesses can optimize resources and improve profitability while building greater trust and accountability."
Rohan Verma, Director Map My India commented, "I congratulate the organizers of IOT India 2020 for a wonderful event! MapmyIndia is powering the ecosystem for smarter and safer cities, communities and self-driving cars, with the mission of making life in India much better for all of us. Through our readily available advanced map data and APIs - such as house address data, 3D city models, live and historical traffic data etc - smart city integrators, government agencies, as well as sensor, software and app developers can build powerful smart city solutions, quickly and easily. Our IoT devices like SafeMate help increase safety of people - women, children, families - in India. Moreover, through our advanced maps and location technologies, we are working with automotive OEMs to accelerate the advent of self-driving cars in India, which should significantly enhance safe, efficient and convenient transportation for a billion Indians."
Vishal Gondal, Founder and CEO, Goqii said "Technology is on an incredible rise in India and is increasingly aiming at empowering lives of people to make it simpler and better. We at Goqii believe in the same concept of building a holistic experience for our users to help them live a healthier and fitter life with a touch of human element."
IOT India 2020 also served to showcase many promising startups and disruptive innovations rising from India. Various startups showcased their IOT products that ranged from products for healthcare, entertainment, women safety, care for the elderly, home automation and many more. These included India's first connected smart scooter; a smart product for better care of our elderlies, an innovative accessory to help in women safety, a car tracker and so on.