As I sit and write this now, I am in a busy international airport. It is a bit like Narnia's 'wood between the worlds' - except much less peaceful. Everywhere there are people looking out of place. Some have too many clothes because of where they are going. Others have too few because of where they have been. Some have their precious luggage cling-film wrapped and they watch it like hawks. Others have little more than a collection of carrier bags - or alternatively they leave a laptop dangling like a bauble from an unattended trolley.
Some look excited, some look anxious, but everybody looks like they don't belong here - which in truth they don't. That expression - that out-of-sorts, not-quite-belonging, could-we-get-this-over-and-get-somewhere expression is one which I have come to recognise in the mirror these past few weeks. It is the face of a single man - which I have not been for well over 30 years. It is the face of a widower, which surely describes someone other than me? It is the face of a man whose life seems to be as much about what has changed as it is about what remains, at least for now.
In this particular wood-between-the-worlds, with its connections to the word world - there is just one thing in common amongst all the passengers of different races and backgrounds. They all want to get somewhere. With that, at least, I am familiar. I'm just not quite sure where it is...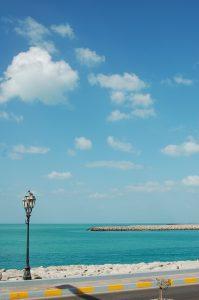 This entry was posted in
Uncategorized
by preachersa2z. Bookmark the
permalink
.