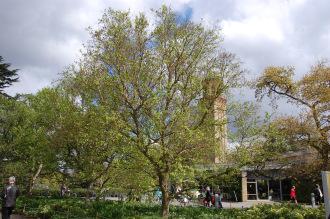 Betula davurica (23/04/2016, Kew Gardens, London)
Position: Full sun to partial shade
Flowering period: Spring
Soil: Moist, well drained
Eventual Height: 17m
Eventual Spread: 10m
Hardiness: 4b, 5a, 5b, 6a, 6b, 7a, 7b
Family: Betulaceae
Betula davurica is a deciduous tree with a rounded, spreading habit. Its mid green leaves are ovate to elliptic with double serrate margins, up to 10cm long and 6cm broad. Its leaves turn yellow before they fall in autumn. Its grey/ brown bark is fissured and when mature will exfoliate in paper like curls. Its monoecious flowers are in the form of catkins, are wind pollinated, up to 7cm long and appear before its leaves. Its fruit is a cylindrical aggregate, these disintegrate upon maturity.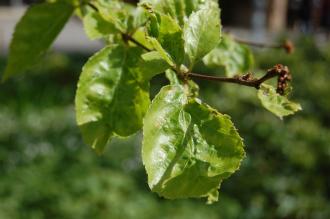 Betula davurica Leaf (23/04/2016, Kew Gardens, London)
Betula davurica, commonly known as Asian Black Birch or Dahurian Birch, is native to northeast China, Korea and Japan. In its native habitat it grows in forests and mountain slopes.
The etymological root of the binomial name Betula is the old Latin name for the Birch tree. Davurica is named after Dahuria, a region to the north east of Mongolia.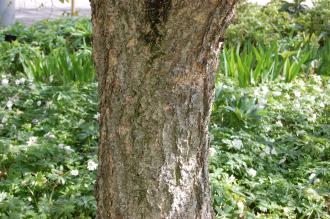 Betula davurica Bark (23/04/2016, Kew Gardens, London)
The landscape architect may find Betula davurica useful as an attractive tree with open habit, attractive bark and autumn leaf color. This tree is suitable for wet soils.
Ecologically, Betula davurica leaves provide a valuable source of food for moths and butterflies.
Betula davurica prefers moist, well-drained soils. It tolerates most soils, although it prefers an acid pH. It dislikes dry soils.
Betula davurica requires little maintenance.


Landscape Architecture