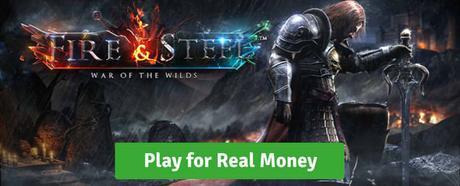 Fire & Steel Slot is a new game presented by Betsoft. Developers created an outstanding illusion of an epic battle in the middle of the blazing fray of high fantasy. You need to be heroic to overcome an unexpected threat, but in a long run, your effort will be rewarded by your favorite casino.
The slot is based on the Epic Story
Fire & Steel Slot shows its own unique theme that highlights the struggle between good and evil. All action is performed in a Slots3 collection of Betsoft with a stunning 3D graphics.
There are two rival houses in the game that have been fighting since the ancient High Queen was killed. The Queen must have had two childer but none of them was claimed as an heir.
The first Shieldmaiden and Swordsman have their own unique tale of bravery on the battlefield. But as the generations have passed the war escalated causing the Coming of the Dragons at a time where no one expected it.
Also, the story comes along with a tale of Dragon wars, which have influenced the world by killing all possible peaceful living.

Where To PlayBonusVisit

Up to $1600 Play now!

Up to $1000 Play now!

Up to $750 Play now!
Exciting In-game Features
As for the game itself. The two houses Shieldmaiden and Swordsman are also features in the new Betsoft slot and you can land them on the reels together in order to get some special bonuses by combining their strength. In addition, you'll trigger a cool 10 free spins which can also be retriggered during the feature.

To get a Wild bonus you need to land the Shieldmaiden on your reels separately to cause a horizontal Beam of Strength. If you get a Wild with her, all icons that caused by her powers will be changed into the Wild. But if you land the Swordsman on your reels there will create a vertical Beam of Strength. As in the first case all the touched icons are going to become Wild. If you play wisely with those you can get a pretty good profit from Fire & Steel Slot.

Just head to your favourite casino and it give it a spin.




Back to Featured Articles on

About the author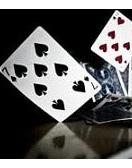 Sallysummers 18 shares View profile
View Blog