Nearly 3 years ago
construction of the Bet Shemesh baseball field was inaugurated
with a ceremony that included some celebrity guests - some Jewish MLB baseball players.
Since then we have heard very little about it. Just a snippet here and there.
Until today.
In what turns out to be some very exciting holiday news that has nothing to do with CoronaVirus, both Deputy Mayor of Bet Shemesh Moshe Shitrit and Jordy Alter, the moving force behind the Bet Shemesh baseball field, each posted that construction of the field has now begun!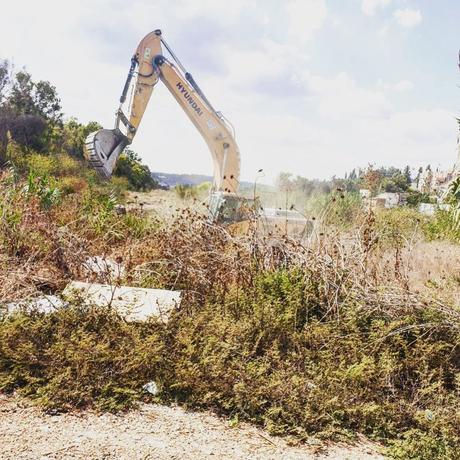 it will take some imagination to turn that image into a beautiful grassy baseball diamond, but it looks like it is going to happen!
Jordy Alter posted to a local FB group saying:
A new ERA of Baseball in Beit Shemesh and Baseball in Israel has begun today!!! The building of Beit Shemesh Baseball stadium, and what will likely become the very center of Israel Baseball is finally underway. Step one- clean up the area so the construction can begin. Thank you to @israel_baseball and the JNF @jnfusa for making today possible!!!
Moshe Shitrit
posted
in Hebrew saying that the first steps have been taken and this will be built in the area along Sderot Ben Zeev St. In addition, the plans include future construction of another field for another field of sport, a new amphitheater and a large sportek complex. This is all in the planning stages, and funding is being looked for, but with God's help it will all come together and the lacking funds will come through.
Way to go!
------------------------------------------------------
Reach thousands of readers with your ad by advertising on Life in Israel
------------------------------------------------------