Sometimes we all just need to get away for a weekend. Weekend breaks are a great way to refresh, see a new city, and decide whether you'd like to head back to a certain region on a longer trip.
Here are some of the best weekend breaks in Europe in 2018:
Rome
The mild Mediterranean climate in Rome is a big draw for Brits from the cooler north. But one of the main reasons to visit is the pulsating energy of Rome, where you'll find quirky shops, cute neighbourhood trattorias, and a buzzing nightlife. The real challenge will be cutting out activities. There are so many paintings, piazzas, archaeological sites, and churches to see that a lifetime wouldn't be enough time.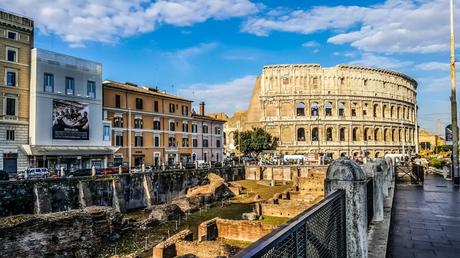 Jersey
Jersey is the largest of the Channel Islands, measuring 9 miles by 5 miles. One of the great reasons it's perfect for a weekend break? It's less than an hour away from airports in the UK. That means you can finish work and be enjoying a drink in Jersey within just a few hours. You can easily enjoy a short break in Jersey and stay in a hotel, lodge, or cottage while exploring this incredible destination.
Venice
You're probably already aware of how packed Venice is in the summer. But there are plenty of reasons why those crowds come. The city is miraculously built almost on top of the water, with museums and churches waiting to be explored, a vibrant art scene, and incredible food. It's best to visit during the shoulder season for a long weekend when you can enjoy this city without the claustrophobia.
Madrid
Madrid has continued to improve over the past few years, with the city opening new gastrobars, cafes, delis, and boutiques each week. This is the perfect place for a weekend break, with a lively atmosphere and great food at night. Even in winter this is a great city to visit, and when it's chilly you'll still have sunshine and blue skies so you can sit at a pavement cafe during the day.
Marseille
This is the oldest city in France, with Greek traders founding it more than 2,600 years ago. There has been a massive investment in urban infrastructure here, with new hotels, trams, restaurants, and galleries popping up almost every week. This port city is a magnificent choice for a long weekend, with the sea, coast of rocks, and plenty of activities to keep you busy.