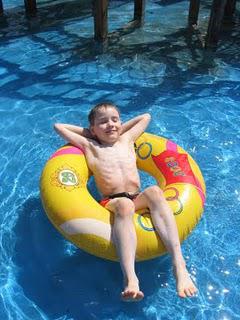 Are you overwhelmed when you go the sunscreen isle at your favorite store? There are so many brands, it's hard to choose which one is right for your family. This information from Consumer Reports should help.

FROM NBC: Consumer Reports has released its latest sunscreen ratings -- which suggest you don't have to spend a lot of money for sun protection. The magazine gave three sunscreens its "best buy" rating -- those were Up and Up sport, Equate Baby and No-Ad with aloe and vitamin e.
The Up and Up is Target's generic brand, and Equate is the generic brand sold at Walmart. Consumer Reports looked at how well each product protected against both UVA and UVB rays even after going into water.
Other sunscreens that ranked well were Banana Boat Sport Performance, Coppertone Sport Ultra Sweatproof, CVS Fast Cover Sport, Ocean Potion Kids Instant Dry Mist and Walgreens Sport.