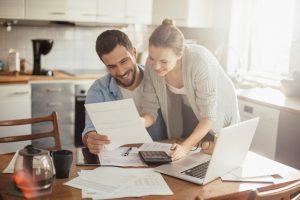 Research our customer supplier reviews and find the best rated Texas electricity provider for your family's needs.
How to Find the Best Energy Companies Around Dallas
Looking for the top-rated electricity companies in Texas may seem like a challenge. However, for residents in the Dallas area, you have the power to choose from several reputable energy Texas companies. These are the top three electricity companies with a 5-star rating in the Oncor service area.
Which Electric Provider Is Best Rated in Texas?
Reliant Energy tops the list as the top-rated energy provider in Texas. Their dedication to customer service has brought in numerous 5-star reviews that have helped keep them on top as a reputable energy company in Texas. And if you're looking for a great bad-credit option for electricity, then their Clear Flex Plan is right for you.
This variable rate plan currently offers an energy charge of 9.24 cents per kWh. Apart from a usage charge of $9.95 a month under 800 kWh of usage, there are no other charges. And once you add in the TDU charges, the plan averages out to 12.7 cents per kWh for energy. But keep in mind that this rate can change monthly because it's a variable rate energy option in Texas.
Which Top Rated Provider Offers the Best Renewable Energy?
As renewable energy continues to gain popularity in Texas, green energy plans in Texas continue to become more abundant. Gexa Energy offers several different renewable plans to choose from. The Gexa Saver 12 provides a $75 bill credit after 1000 kWh of usage, making it ideal for average-sized homes. The bill credit drops the energy charge from 12 cents per kWh to an average of 8.8 cents per kWh. This includes the standard TDU delivery charges.
While the plan has a $150 early termination fee for leaving the 12-month, fixed contract before it ends, it does provide 100 percent renewable energy. This makes it a cheap option for renewable energy in the Dallas area.
Which Best Rated Provider Offers a Low, Fixed-Rate Electric Plan in Dallas?
TXU is another top-rated energy provider. And their TXU Energy Clear Deal 12 is perfect for you if you're in the market for long-term, cheap energy rates in Texas. The plan has a base charge of $9.95. The energy charge for up to 1200 kWh is 9.4 cents. And after 1200 kWh of use, the rates rise to 15.3 cents per kWh.
However, they also provide a $30 bill credit at 800 kWh of use. This brings the average rate for 1000 kWh to 10.9 cents per kWh once you factor in TDU delivery charges. Keep in mind that there is also a $150 early termination fee for leaving the contract early.
The Power to Choose the Best Electricity Providers
If you're looking for more plans from top-rated electricity providers in Texas, then you should visit www.TexasElectricityRatings.com. We do the heavy lifting for you, so you can quickly find the best electricity providers in Texas. Check out our website for more information on how to find the right electricity plan for your home.