Do you need to keep the room cool, but can't bear the noise of your air-con unit? Maybe you're constantly battling between the right temperature and a room that you can actually sleep in?
Air-con is a necessary evil for many of us, but who wants to share the room with a reversing truck?
We've explored the quietest portable air conditioners, so that you can enjoy a comfortable temperature without the tinnitus. If you're looking for an air-con unit that you might need to carry from room to room, then you've come to the right place.
Portable air conditioning units are generally cheaper to run than full-home systems because you're only cooling a single room at a time. They're simple to install and are usually operational with a couple of minutes, requiring little in the way of set-up.
Article Contents
**COMPARISON TABLE INTRO TEXT**
Invalid table id.
This air conditioning unit has a wide selection of functions, including cooling, dehumidifying and heating, so is an excellent all-year-round solution. The window installation kit is really easy to use, and simple to move around the house.
It comes with a washable air filter, as well as an activated carbon filter that draws bad smells out of the room, including smoke and animal odors.
The dehumidifier function removes up to 76 pints of moisture from the air per day, and with the auto-evaporation feature, you shouldn't need to empty the unit. The dual hose exhaust system takes care of the internal air pressure, so the room is comfortable and at the right temperature.
**INTRO ON DETAILED COMPARISON** EXAMPLE IMAGE BELOW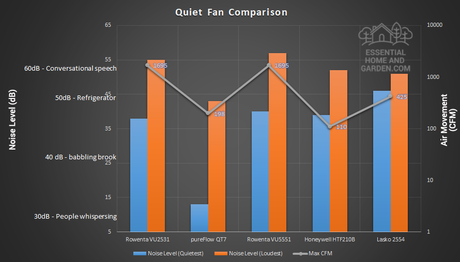 **MORE TEXT EXPLAINING COMPARISON, WHAT TERMS MEAN ETC**
No products found.
Price: Check local price on Amazon
Perfect for: Keeping a room of up to 200sq ft cool
Key Specifications
COOLER TYPE: Air con, fan, dehumidifier
MAX BTU OUTPUT: 8000
COOLING CONTROL SYSTEM: Thermostatic Control
LG Electronics are a well-known name in the home electrical appliances world, with a good reputation for quality. This 8000 BTU unit connects directly to a 115-volt socket and can cool a room of up to 200sq ft.
The dehumidifier can draw up to 2 pints of moisture out of the room per hour, so this is a good piece of kit for drying out a room that's prone to mould.
The LG Electronics LP0814WNR features include:
Infra-red remote control√ Temperature control

√ LED display

√ 2 fan speeds and 2 cooling speeds

√ Suitable for a room up to 200sq ft

√ Collects moisture at 2 pints per hour

The LED display on the top front of the machine provides a clear temperature indicator, providing 2 fan speeds, which provide 2 cooling speeds. The display also includes a "water full" indication to let you know that the condenser water collector requires emptying.

The digital display allows you to set your desired temperature (in ºF or ºC), with a timer setting so that you can run the unit at specific times.

The drain bucket collects the moisture, but has a decent capacity to ensure that you're not constantly emptying it. In a hot environment, it takes around 10-15 minutes for the unit to bring the room heat down to your desired temperature.

The LP0814WNR sits on casters that makes moving the unit from one room to another easy. It's a reasonably heavy piece of kit (at 47.6 pounds), so the casters are a good feature.

The unit has a 1-year warranty, covering parts and labor. The pack comes bundled with the air discharge tube, power cord holder, infra-red remote control, bottom drain port, air filter, and an hose and defuser.

The LP0814WNR is 11.8 x 13.9 x 29.8 inches (WxDxH). It should fit underneath a standard height table or desk.
The **PRODUCT TITLE** is available from Amazon.
**INTRO TEXT TO WHAT WE LOOK FOR**
**CRITERIA HEADING**
**CRITERIA DESCRIPTION**
**CRITERIA HEADING**
**CRITERIA DESCRIPTION**
**CRITERIA HEADING**
**CRITERIA DESCRIPTION**
**SEO OPTIMIZED TITLE FOR OUTRO**
OUTRO TEXT
You Might Also Like
**LIST OF OTHER RELATED ARTICLES ON SITE**